ezyVet Onboarding & Training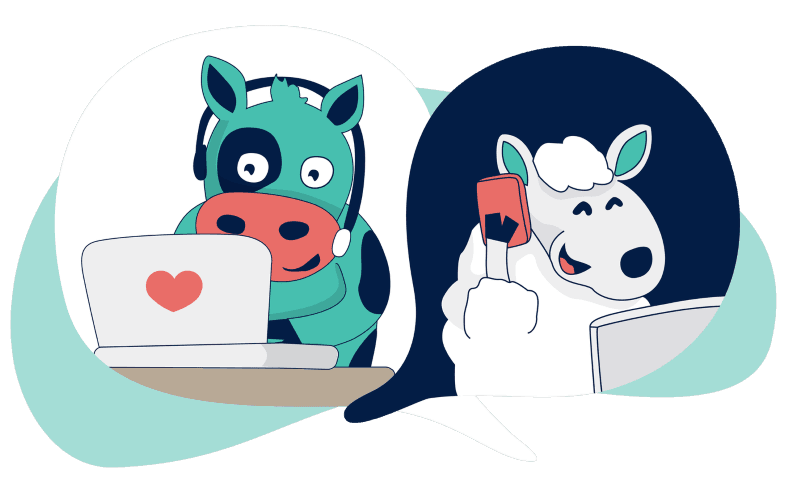 We're there every step of the way for a smooth transition, so you can get the most out of ezyVet from day one.
---
Unmatched setup & implementation services
To ensure a seamless transition tailored to your unique requirements, ezyVet implementation is customized to the size and structure of your veterinary clinic. With a team of dedicated implementers that offer remote and in-person setup services, we're with you at every step to do all the heavy lifting for a painless installation – while bringing your existing data with you.

Webinars & ongoing training
Alongside self-paced learning for all your staff, key ezyVet administrators in your practice will get comprehensive webinar or in-person training depending on your location, so employees have a primary point of contact to get the information they need. ezyVet also runs ongoing webinars for the latest features, integrations, and industry trends, so you're always in the know.

Learn at your own pace with ezyVet Academy
Your team will get full access to ezyVet's online learning management system so everyone's completely up to speed by the time your practice goes live with ezyVet. With comprehensive yet simple to follow courses covering all aspects of the system, staff can get confident with the system at their own pace, and new hires can get the same great level of training later down the line.

24/7 support, online and on the phone
For when you get stuck or need advice along the way, rest assured our team is available 24/7 to help with any problem, big or small. Our staff come from veterinary backgrounds so understand the daily problems you face, and are available online or on the phone. Plus, you'll have access to a complete Help Center with articles and step-by-step guides to walk you through workflows and features in ezyVet.

Going from a messy manual jumble to unified cloud-based software
Dr Tony Cambridge and the VSS team sought flexibility and automation. They've unified a jumble of separate applications into a single clear picture.
Dr Tony Cambridge
Veterinary Surgical Specialists of Orange County
See More