Go Paperless
We are bound to paper in all aspects of daily life. Paper is painful to organize and storage comes at a cost, let alone the cost to your bank and the environment. Using electronic signature capture, templates, and reminders via SMS, E-fax and email, ezyVet users benefit from a platform that allows their practice to function in a completely paperless environment.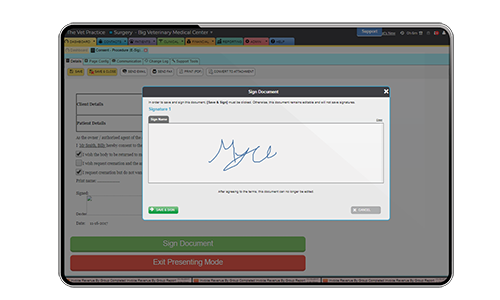 Electronic Signature Capture
ezyVet's electronic signature capture relieves the need to print forms and quotes, the customer can sign directly in ezyVet. A copy of the document can be emailed directly to the customer or easily view, print and email previous documents on the animal record in ezyVet.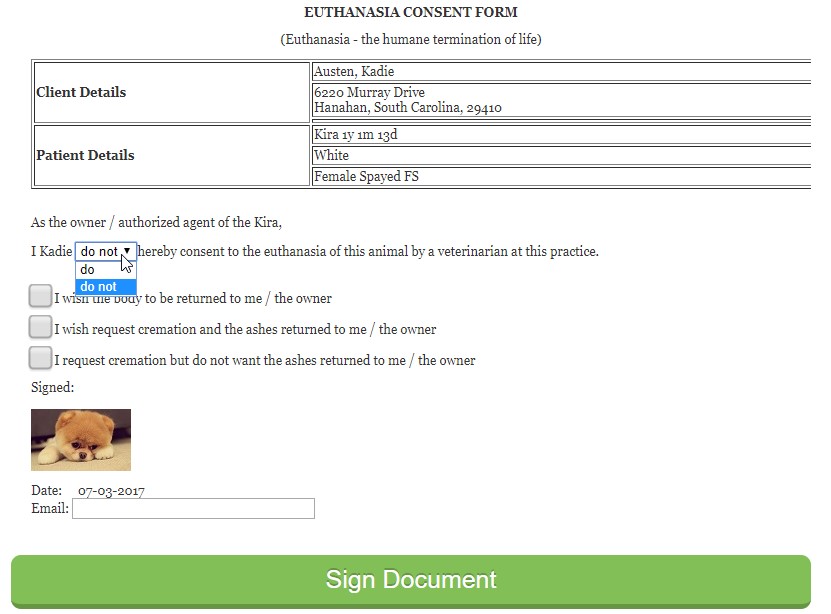 Presenting Mode
Presenting Mode is a way to present an electronic form to a customer in a neat and editable format to complete and sign.
Editable fields such as checkboxes, dropdowns, and text area can now be added to a document template.
Customers will be able to enter or select data from the editable fields to electronically submit the information required for the form to be complete.