Integrated HELP Section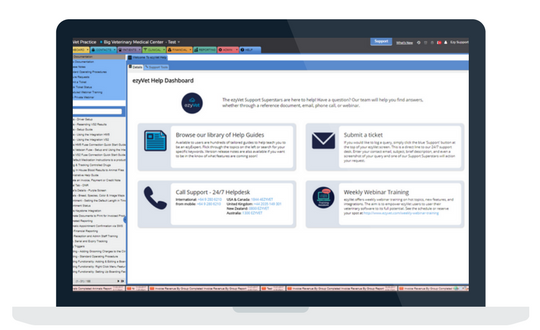 Having strong support is extremely important in software. Even if you are a computer genius you are going to run into questions from time to time. When you need help it's important you get it ASAP. You can message us directly from ezyVet if you need help any time. The module is a on-stop shop for all your support needs! From video guides, booking a webinar, getting in touch with support, creating your own guides and much more.

Standard Operating Procedures
This tool offers your team a platform to create and store your hospital's own documentation, guides, and useful information.

Feature Request Forum
Take control of what new features you would like to see next in ezyVet with the ezyVet Feature Request Forum. Your votes will be communicated to our team for our developers to know what to start building next. Vote, comment and watch features you are most interested in.