The best tools available to a veterinarian are those that simplify the practitioner's life, while also giving them access to the best, most sophisticated clinical help possible. Features of these tools include seamless workflows and integrations that allow practice staff to focus on providing high standards of care.
On the other side, advancements in other industries mean people now expect a better customer experience; to be able to book appointments, see their pet's history, and order things like pet food, all online.
Unless your practice has tools that help you achieve these outcomes, like modern Veterinary Practice Management (VPM) software, you're at risk of being left behind.
West Villa Maria Veterinary Clinic understood this and jumped ahead of the pack to upgrade their VPM software.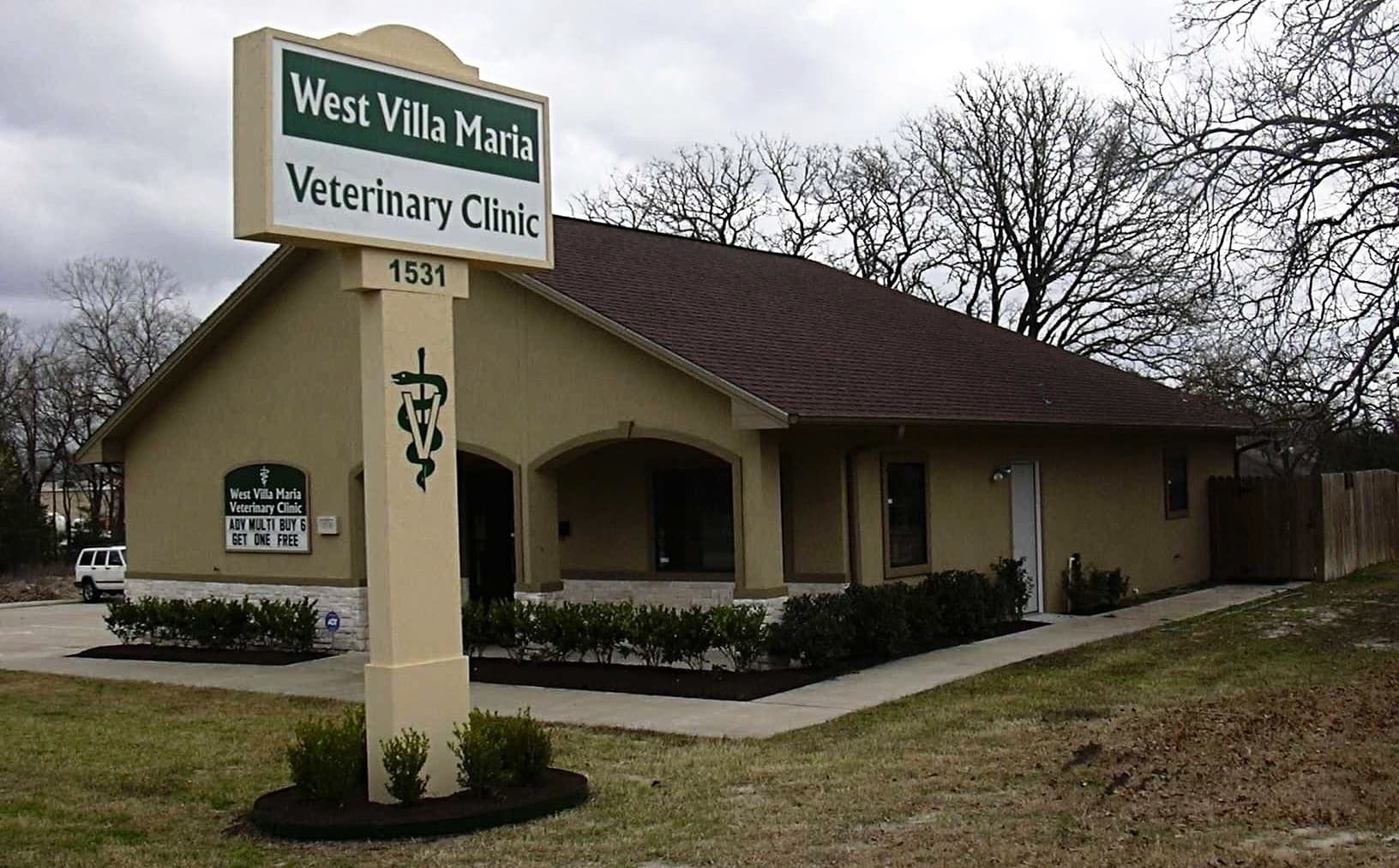 The Situation
West Villa Maria Veterinary Clinic in Bryan, TX is a small practice with around nine staff, treating companion, exotic and some large animals. The practice was using an old server-based VPM system that had not been updated since installation. Access was restricted to a limited number of terminals in the office, and data had to be backed up manually.
The clinic had also been steadily bringing on more customers, and had outgrown the old server-based software. So the search began for a system that could grow with the clinic.
The Search
West Villa Maria Veterinary Clinic began looking at a wide range of server and cloud-based solutions to replace their old software.
Kristen Norris, Practice Manager, attended webinars and demos for all of them, but felt many of these sessions only made the programs appear complicated and un-intuitive. After a demo with cloud-based ezyVet, Kristen felt as though she could begin using the software right there and then.
"The good ones made me feel as though we'd actually learned something from the webinar. ezyVet's team were informative and actually taught us how to use the software."
West Villa Maria quickly found that ezyVet was the best option to help grow the clinic. Access from anywhere on any device, and data being automatically synced to the cloud removed the need for manual back-ups.
Suddenly West Villa Maria were no longer restrained to workstations.
The Implementation
Changing VPM software is never simple. Transferring data from a server-based software to a cloud-based one is no small task either.
West Villa Maria was the first clinic to convert data from their particular software to ezyVet. ezyVet's Data Conversion team wrote a new conversion program specifically for that software, but it proved more difficult than first anticipated. However, with the help of ezyVet's Implementer planning ahead, West Villa Maria worked with ezyVet to make sure all data was converted properly.
Since this implementation, ezyVet has converted dozens of practices from the same old software that West Villa Maria were using, as well as converting data from over 50 different VPMs.
Kristen was especially impressed with the Implementer that ezyVet sent onsite to their practice. Sophie, one of ezyVet's most experienced team members, helped Kristen prepare the practice for the transition, working hard to help configure templates, make sure everything was ready to switch. When Kristen stayed late to keep working on the project, Sophie stayed too, saying
"If you're gonna be here late, I'm gonna be here too"
A good VPM solution will provide a comprehensive implementation process to seamlessly launch a practice's new VPM as if it had been in use all along.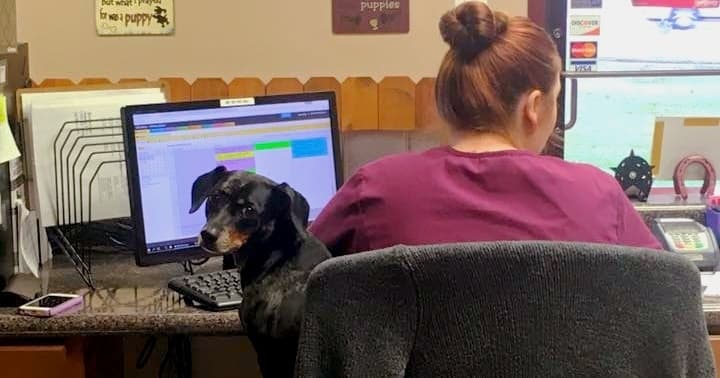 West Villa Maria Veterinary Clinic now
After switching to ezyVet, West Villa Maria immediately began capturing more charges for all processes, especially when using lab equipment and sending diagnostic requests.
There were also dramatic improvements in communication quality, both internally and with clients. ezyVet makes automatic recording and viewing of all interactions between customers and staff easy. Everyone is kept informed and up to date on the relevant patient records. Communications with customers, like automatic reminders, mass emailing, and 2-way SMS also means West Villa Maria improves their customer service with every interaction.
Kristen recommends that any practice that wants to change VPM software should look at the provider's customer service and the ability for new staff to learn and pick up the program quickly. Time is money and reducing the time it takes to train new staff members is important, so picking an intuitive program is key.
"Any program that you choose is going to have problems, so making sure that the customer service is there when you need it, and is quality, is key."
Finally, VPM software is not cheap, so whichever program you choose should help bring in more revenue to your practice.
3 ways to describe West Villa Maria's ezyVet experience - by Kristen Norris
Customer Service - Kristen describes ezyVet's 24/7 Customer Support team as enjoyable, light-hearted, and very knowledgeable.
Understandable - ezyVet is easy to use and intuitive.
Customizable - ezyVet caters to exactly how West Villa Maria operates. Not locked into predefined modules or templates, it's easy to configure the program exactly how the practice wants.
West Villa Maria Veterinary Clinic are a shining example of how ezyVet can help your practice become a Veterinary Practice of the future. Check them out on Facebook
See how you can bring your practice up to speed with a free demo.