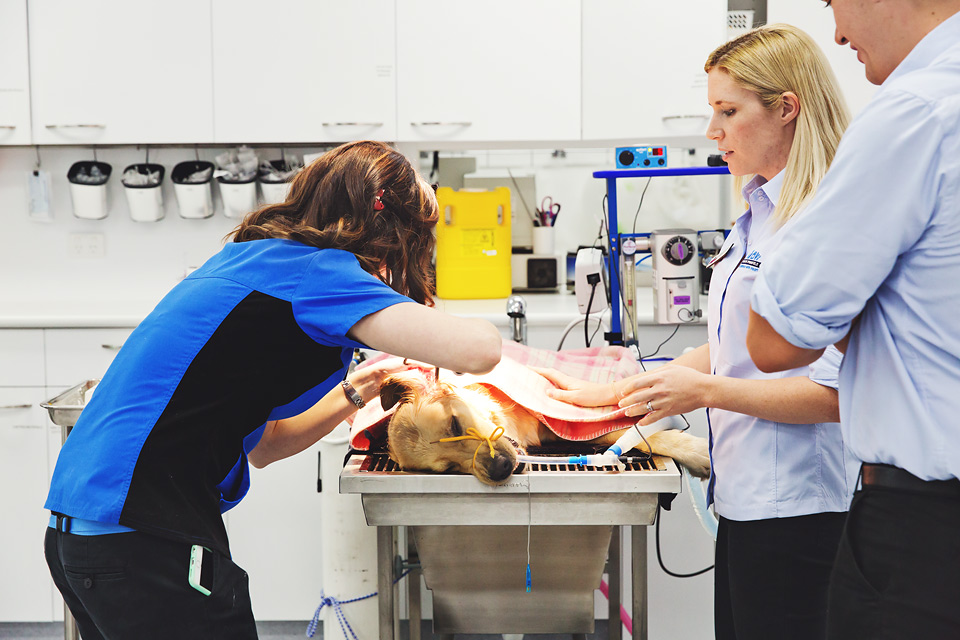 SMS is the most reliable form of communication with a 90% open rate, it is the perfect tool for delivering information quickly and securely. Greater Springfield Veterinary uses ezyVet's two-way SMS to send reminders and receive confirmations from clients for upcoming appointments, with automatic status updates, so they are easily able to track client confirmations.

As an independently owned general practice, Greater Springfield Veterinary are a team of approximately 36, across three practices. They are avid users of ezyVet's SMS feature, and it has contributed to an increase in revenue, reduced appointment no shows and improved customer engagement. We asked Victoria, the customer care manager (who takes care of all client communications at Greater Springfield Veterinary), about her experience using ezyVet's SMS feature and how it has become the main form of communication with their clients.
What do you think about ezyVet's SMS service?
The SMS tool is really handy, not all our clients follow us on social, or don't regularly check their email because they think it is spam (or even give us the right email), but we know that 99% of them will have a mobile phone, and that they will check their text messages.
The ezyVet reminder messages and systems are flexible and so we have set up all our appointment messages within ezyVet's automated tasks. We've duplicated the model three times for three individual practices so that locations are specific in the SMS sent to clients.
When appointment spots are so scarce (vets are so busy now), having a customer not show up to an appointment means that we have turned somebody away.
Therefore, we use the "yes," "no" confirmation aspect, where our clients can respond to the appointment reminders, which is great, because that saves time for staff having to follow people up. This is an important aspect as staff are so scarce and busy.
Have you seen an increase in revenue using ezyVet's two-way SMS feature?
Yes, missed appointments are lower, and we also use the SMS messaging system for things like preventative care treatments. We are now automating vaccination reminders, flea/tick and worming reminders, and arthritis injection and blood test reminders. All of which are set and automated off a billing trigger with a specific timeframe that we have allocated for those messages to go out. For example, we have set ezyVet up to recognise that Nexgard Spectra is administered monthly. Therefore, when a client purchases a treatment, a reminder is generated exactly one month later to remind them that the next dose is due.

We have also set up reminders for other things, such as pets that are going to need a blood test within a certain amount of time. We have done this by creating a pre-planned SMS communication for the date we want (and it is automatically sent). This reduces the amount of follow-up required for us and will obviously increase revenue when these clients come back.
How frequently are clients responding to SMS appointment reminders?
We send an SMS reminder the day before the appointment and 90% of clients respond to our reminders. We've configured ezyVet to send SMS reminders in the afternoon when people are winding down their day at work, and would have time to check messages, which gives them enough time to cancel if required.
Our receptionist will check all the communications the next morning and takes note of the green confirmation flags against the appointments. If we have not received a Y or N, we then use the SMS system to send out another quick reminder on the day, this negates the need for a phone call to follow up and which can be more time-consuming.
We find that clients are apprehensive to answer the phone from a number they don't recognise, or to call us to cancel because they are embarrassed to do so, so the "yes," "no" SMS communication cuts out that need for in-person communication.
What advice would you give other veterinary practices about ezyVet SMS?
I would say that it is a really great tool to use, and it is just really important that the setup is done correctly in the first place. It will really help a lot in the long run. Think about the timing of your messages. Sometimes, the program can slow down if multiple communications are being generated/running at once.
You pay to use the SMS feature and get a certain amount of characters per message. Use 'bitly' codes to reduce text so your messages can be sent as one smaller message, rather than across multiple SMS's.
Think about the times communications are sent, based on how people live their lives to ensure good return rates. There is a really good feature on ezyVet where you can select a primary contact person (a selected person from the household that will receive all SMS communications from the practice). By selecting this primary contact person, costs will be kept down because fewer messages are sent out.
It's great to have the option to feed back into other areas where clients can reach you. We often use links to our website in our SMS's - for example "your pets arthritis injection is due now - book online here" (using a bitly link). As we also use the ezyVet integrated online booking option, this helps to reduce the influx of calls to the clinic.
Anything else you and your practice are working on?
We are looking at a sustainability program this year so we are trying to minimize our environmental impact. For us communicating electronically, which does seem to be the preferred method for most people these days, also connects with our plan for sustainability.
Want to find out more? Schedule a demo and discover how ezyVet can help you elevate your client communications in 2022.