Five Dock Veterinary Hospital in Sydney, Australia, is a full-service, small animal veterinary hospital providing comprehensive medical, surgical, and dental care. Owned and operated by Andrea and Colin Huxley for the last 20 years, Five Dock Veterinary Hospital and its small team of doctors and nurses strive to offer optimal veterinary care and just as importantly, sound advice.
The Situation
Five years ago, Five Dock Veterinary Hospital was using a very old DOS-based practice management system. Slow and unable to integrate with other parts of the hospital, the software had stalled any growth and revenue had plateaued. With only a paper book used for appointments, front-of-house staff found it a challenge to communicate efficiently with clients. This was particularly important as the hospital is very active in the local community, living and working in Five Dock, recently recognized by the 2018 Sustainability Award presented to them by the local council and Mayor.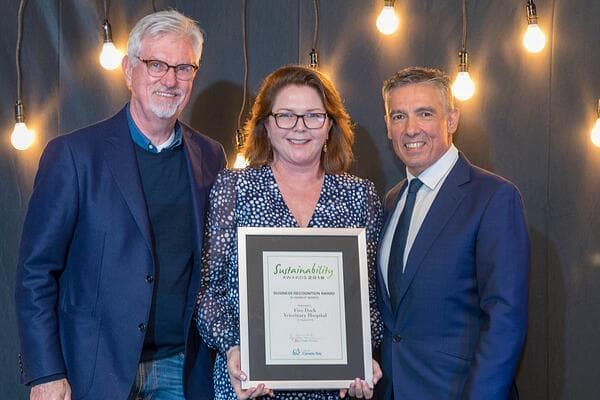 Other veterinarians and hospitals who were in a similar position to Five Dock started to transition to other server-based programs. Five Dock watched as their contemporaries who had just recently purchased server-based software started experiencing problems with their new programs. Servers would crash, integrations wouldn't work or were just unavailable. Although Five Dock's old program hadn't broken down yet, Andrea says,
"We foresaw the lack of ability for it to scale for growth. It was time to change."
Finding a Solution
The need to transition to a new software was apparent, but Andrea and the team were reluctant to find themselves in the same situation as the other hospitals around them. The search process was exhaustive, they looked at everything, software companies and wholesalers.
The large up-front sum needed to install a new software, and the problems other hospitals were experiencing made almost every option simply unsuitable. Another large issue at hand was the conversion of their extremely old data into a new system; this was practically impossible for any provider to complete with any semblance of accuracy.
It wasn't until Andrea met Hadleigh Bognuda, founder of ezyVet, at a conference that they found a viable alternative. Even though ezyVet was still a relatively new business at the time, Andrea was impressed by Hadleigh's confidence in both ezyVet's features, and data conversion capabilities.
"ezyVet didn't seem daunted by the old data and actively supported us in preparing for the conversion. We had found our solution."
The transition that followed
Initially, the team at Five Dock were overwhelmed by the intricacy of ezyVet compared to their old software. Andrea says,
"There was so much to learn and countless ways to customize it to our specific needs and workflows, such as tailoring automated reminders and communications to our clients."
To their credit, all the staff at Five Dock took their training seriously and picked up how to use the software very quickly. When Go-Live day came, no one was phased at all. Andrea was also very impressed by how accurately the old data was converted to ezyVet, which is never an easy task, even for more modern programs.
Five Dock today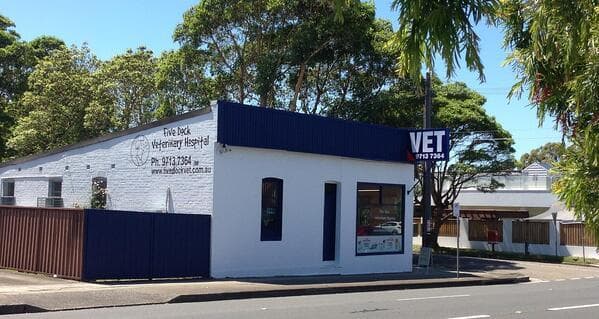 Today, Five Dock Veterinary Hospital has improved across the board. Communications with clients have become far easier and more efficient, with an online dashboard replacing their paper appointment book. Efficiency has improved in every aspect at the hospital, and revenue is growing again.
"I don't think we could have grown as much as we have without ezyVet."
By integrating their other tools and systems like Xero and IDEXX VetConnect Plus through ezyVet, they are continuously improving their workflows. The next steps for Five Dock are to implement the online portal to make it even easier for clients to make bookings and integrating their electronic whiteboard (Smartflow) to move closer to becoming totally paperless.
Staying ahead
Andrea made the trip, to Queenstown, New Zealand for three days of ezyVet training, getting inspired and meeting other ezyVet customers.
"Meeting and learning from other ezyVet users from around the world and being able to share our own experiences was amazing. Having a live Support Hub was a fantastic opportunity to have an ezyVet expert walk me through new integrations or problems in-person."
Andrea also met representatives from some of ezyVet's integrated partners, like Asteris and Petsure. Knowing that ezyVet is working closely with other quality providers makes her feel even more confident in the choice Five Dock made.
By the end of the three days, Andrea wanted to return home and immediately start doing inventory, accounting, and everything else through ezyVet. Andrea recommends that hands-on practice managers go to Unleash too if they want to take their practice to the next level, and experience something different, that doesn't feel like the homework that a normal conference feels like.
See how upgrading your software can help your veterinary clinic grow too. Get a free demo today: