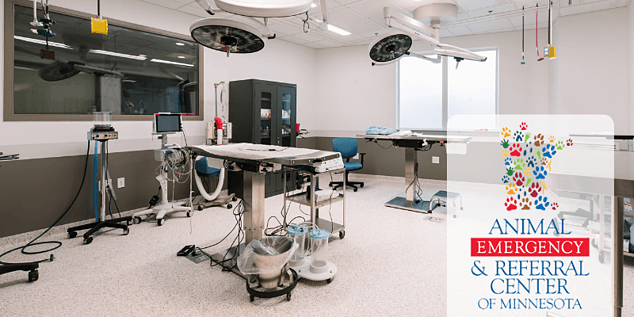 Timing is everything, and this couldn't be a more accurate way to describe when The Animal Emergency & Referral Center of Minnesota (AERC) made the transition to ezyVet in March 2020. Six months after going live with ezyVet, we've caught up with AERC Chief Operations Officer, Jayde Quigley, to see how they are getting on.


AERC is a locally-owned, 24/7 emergency facility for animals which employs over 250 staff. They offer emergency medicine & critical care, internal medicine, oncology, surgery, radiology, neurology, cardiology, dermatology, physical rehabilitation, avian and exotic medicine, and dentistry services – with board-certified specialists in every discipline.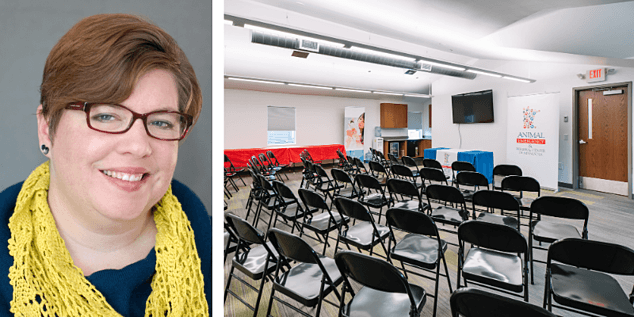 Deciding to Change
What initially made you want to look at changing practice management systems?
To be honest, I really did not want to change practice management systems. I knew it was going to be a ton of work and I didn't think there was a way to find that kind of capacity while we are growing so much. We've spent years getting our previous system to work well for us. However, we hit a breaking point replacing and fighting with servers, getting essentially no support from our previous software provider, and there was an increasing demand from staff for smooth access from home.
What were the key criteria for your new system?
First and foremost, we knew we wanted to be in the cloud. That made narrowing down our choices much easier. Secondly, our Specialty hospital needed consistent 24/7 support. Thirdly, we needed strong support for integrations. No one system can do it all, but it's vital the communication between systems is seamless. And lastly, we needed robust reporting.
What initially attracted you to ezyVet and ultimately what made you come on board?
We knew that ezyVet had really paid attention to the needs of ER and Specialty hospitals, and that is a difficult quality to find in companies in the veterinary space. Ultimately, we released a list of 80 questions to our top four choices, and the quality and thoughtfulness that went into ezyVet's response was far superior to what the other companies did. It was very obvious they took the time to find complete answers for us. That, combined with more integrations and better reporting were the deciding factors.
Were any employees resistant to change and how did you deal with this?
There are always employees who are going to be resistant. I think our team was so fed up with the old system, that this change perhaps worked in our favor. The biggest thing we did was constant communications and opportunities to learn. We released material to read, videos to watch, held countless town hall training they could either attend or review later, and offered many opportunities for small group training. We had a running communication log for them to review, a running list of training opportunities in one place, and sprinkled in tips for dealing with change. Finally, we reassured them we would provide 24/7 in person support the first two weeks of implementation.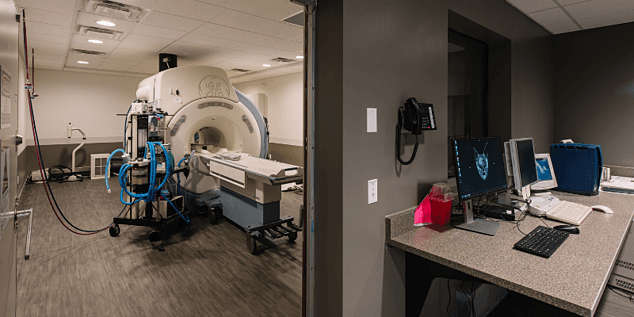 Business impacts made by ezyVet
Since moving to ezyVet have you seen improvements in charge capture or a reduction in missed billing?
We moved to ezyVet and Instinct at the same time, so charge capture definitely improved right away. The biggest challenge was if we missed putting in a charge in the automation process in setup we didn't capture that at all until we found the error. These worked themselves out in the first couple weeks. The biggest areas are outpatient treatments, medication administrations, and capturing radiology charges. Those are the things that were not 'integrated' with anything else (like lab), so those are the easiest to forget to enter. Because everything is automatic now, they don't get missed. It's impossible to gather an accurate % because COVID struck immediately after implementation and that business disruption has made trending nearly impossible. I can tell you that despite closing one emergency location temporarily and having a reduction in capacity of specialties, our numbers are up. This is due to the increased demand for emergency services since COVID, and the automation within ezyVet.
Has using ezyVet resulted in a significant reduction in costs?
Yes. Being a 24/7 operation, we retain an IT management company and employ a full time IT Manager. We kept both resources, but we use the company less often for calls (especially after hours) and our IT Manager has managed to regain some sanity. The savings is found in those incidentals inherent to having a server. We were also able to remove staffing hours dedicated to scanning documents that were previously on paper. We have also cut our paper usage in half since ezyVet. 👏
Have you seen patient care improvements using ezyVet?
Yes. We are better able to see not only the patient load but also how much care each patient will need easier. This allows the nurses to divide that caseload in a way that provides better care. It's nearly impossible to forget medication doses and treatments with an electronic whiteboard.
Have your doctors seen any quality of life improvements with ezyVet?
They are able to chart quicker and can easily log in from home to complete charts, make calls, and get updates on their cases. This is especially important in a busy Specialty hospital, where the Emergency doctors are sometimes here for 14-16 hours at a time. They can leave knowing that when they try and log in from home they won't get blocked by a firewall or a down server.

Have any of ezyVet's integrations been valuable to you in particular?
ReviewTree is amazing. It's so easy to use and we get back many more completed surveys than in the past. 💟
ezyVet integrates really smoothly with VetLink and this is one of the most time-saving integrations we have. As long as the DVM gets the record done we don't have to do anything else. Being able to choose what the DVM can see and when they can see it is very helpful. We would need a staff of probably 4 people to do the work that the rVetLink and ezyVet integration handles.
Did the implementation process have an impact on other aspects of your business?
I think it definitely helped those on the implementation team to form connections with some departments and staff they hadn't worked closely with before. It also allowed us to understand the unique needs and to offer those departments new workflow ideas to think about.
How are your staff finding the day-to-day use of ezyVet?
Overall, I have gotten really positive feedback. I don't recall any major complaints, and most workflow issues are worked out fairly quickly when I tell them the options ezyVet has to address that.

What's next for AERC
If you could sum up your ezyVet experience so far in 1 sentence, what would you say?
ezyVet isn't just a software program, it's a network of people working behind the scenes to provide support, new tools, and listen to our ideas.
What do you think of the ezyVet community and have you been actively engaged in it?
I really like the ezyVet community. I chat with other users on Facebook frequently and the Slack channels are a nice way to review updates on my own time.
What do you hope to do with our product moving forward and what are you looking forward to in the future?
I'm excited to continue to find new ways within ezyVet to make life for the team easier. Dealing with business during COVID has been the worst, but it did provide the catalyst for veterinary medicine to start providing tools through technology for better client service, and I don't think we will ever go back to operating the same. ezyVet has been very quick to respond to these opportunities.
What are the next key goals for your business and will ezyVet help to facilitate these?
My goals are to keep making tasks easier and more automated to free the team up for patient and client care. ezyVet will certainly be the biggest factor in that goal.