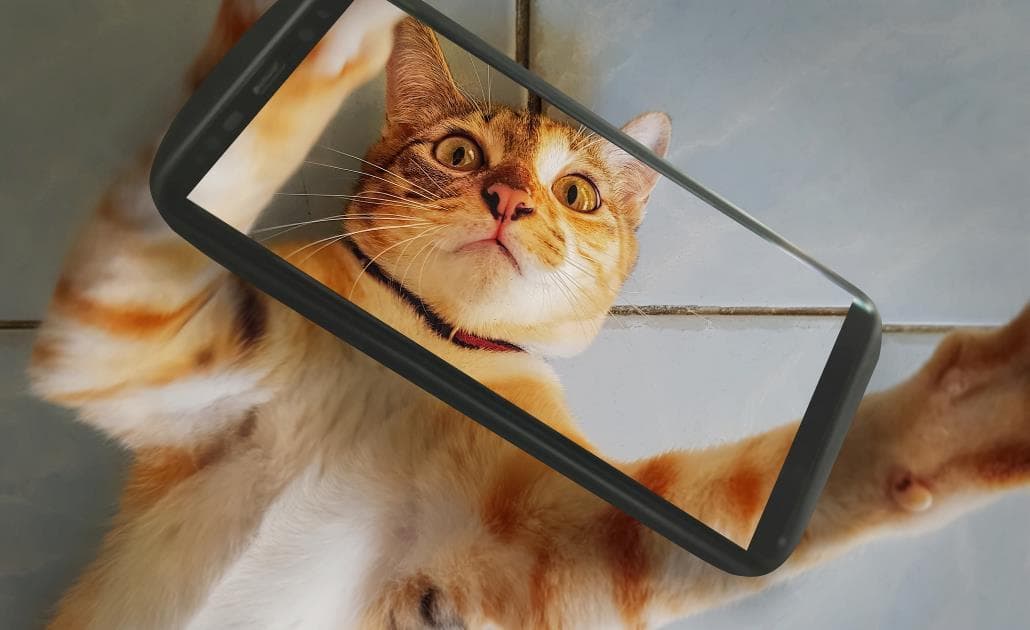 Social media feed starting to look a little stale? We've got you covered.

Whether you're looking for clinical insight or the latest and greatest veterinary memes, here are 15 of the biggest veterinary influencers you should start following today:
Boasting more than 1.3 million followers on Instagram, Dr. Evan Antin is one of the most popular veterinary influencers on the planet. He regularly shares stunning photos and videos of the curious creatures he encounters in his travels as a wildlife and exotic animal veterinarian.
Dr. Andy Roark is a practicing veterinarian, host of the Cone of Shame podcast, and founder of the Uncharted Veterinary Conference. In addition to a healthy smattering of selfies with his adorable patients, Andy also posts a lot of content around wellbeing and how to make the veterinary industry a better place to work.
Looking for entertaining, informative, and endearingly relatable content? You've come to the right place. Peter Carlos, AKA Vet Tech Pete, is a registered veterinary technician who has garnered a huge following on TikTok for his tongue-in-cheek videos on the reality of daily life in a busy veterinary clinic.
Based in Dallas, Dr. Rachel Siu shares educational posts about exotic pet health, including tips on nutrition, behavior, and preventive care. She also frequently shares photos and videos of her patients, as well as behind-the-scenes glimpses of her work as an exotic pet vet.
Cat the Vet (real name Dr. Catherine Henstridge) is a veterinary surgeon based in the UK. She's gained a huge following on TikTok for her educational and entertaining videos about pet health and behavior.
Greg Echoles is a relief veterinarian who has amassed over 141,000 followers on TikTok, where he shares humorous videos that highlight the ups and downs of the profession. While his content is light-hearted and entertaining, he also provides valuable insight into the world of veterinary medicine and shares practical advice on how to care for pets.
Dr. Lisa Lippman is a house call veterinarian and co-host of the hugely popular podcast 'We Don't Deserve Dogs.' Boasting more than 167,000 Instagram followers, Lisa posts a broad range of pet health and wellness tips, as well as behind-the-scenes looks at her practice.
A board-certified avian veterinarian, Dr. Thielen is known for her expertise in exotic animal medicine. She is an owner of the Texas Avian & Exotic Hospital, and a frequent speaker at conferences and events on the topic of exotic animal care.
Dr. Nicola Di Girolamo is an exotic animal veterinarian and associate professor at Cornell University. He shares a balanced mix of informative and visually appealing content that offers a fascinating look into the world of exotic veterinary medicine.
Dr. Hunter Finn is a veterinarian who has gained popularity on TikTok (2.2 million followers and counting!) for his entertaining and informative videos about animal healthcare. He uses humor and relatable analogies to convey complex medical concepts and provide practical advice on animal behavior and pet nutrition.
11. Dr. Thomas Hamilton (@drtom83)
With almost 4 million TikTok followers, Dr. Thomas Hamilton is well and truly one of the biggest social media celebrities in the world of veterinary medicine. Most of his content focuses on his patients and the special relationships he builds with every animal that walks through the doors of his clinic.
If you're looking for a balance of laugh-out-loud content and adorable aww moments, you'll want to check out Shawna Huston. Shawna keeps her 400,000 followers engaged with a wide range of behind-the-scenes content, from surgery prep to routine dental cleaning and everything in between.
Ben the Vet is a UK-based veterinarian who has gained popularity on TikTok for his bite-sized animal healthcare videos. In addition to sharing pet care advice, he also uses his platform to raise awareness about animal welfare issues and promote responsible pet ownership.
14. Dr. Bolu Eso (@docboj)
Looking for some feel-good content? You've come to the right place. A past judge on the BBC's Pooch Perfect, Dr. Bolu Eso uses his platform to educate his audience on a range of topics related to veterinary medicine, along with a sprinkling of cooking and dance videos for good measure.
Dr. Tannetje Crocker is a 2009 graduate from the Texas A&M University College of Veterinary Medicine and a prolific content creator who has gained over 123,000 followers on TikTok for her entertaining veterinary content. Reacts, duets, and veterinary tips - whatever floats your boat, you're sure to find it here.
Takeaway
Social media is an excellent way to stay informed about animal health, learn more about pet care, and find inspiration for your own veterinary career. From informative posts to heartwarming videos, these influencers are an important part of the thriving online community dedicated to animal welfare and education. Happy scrolling!