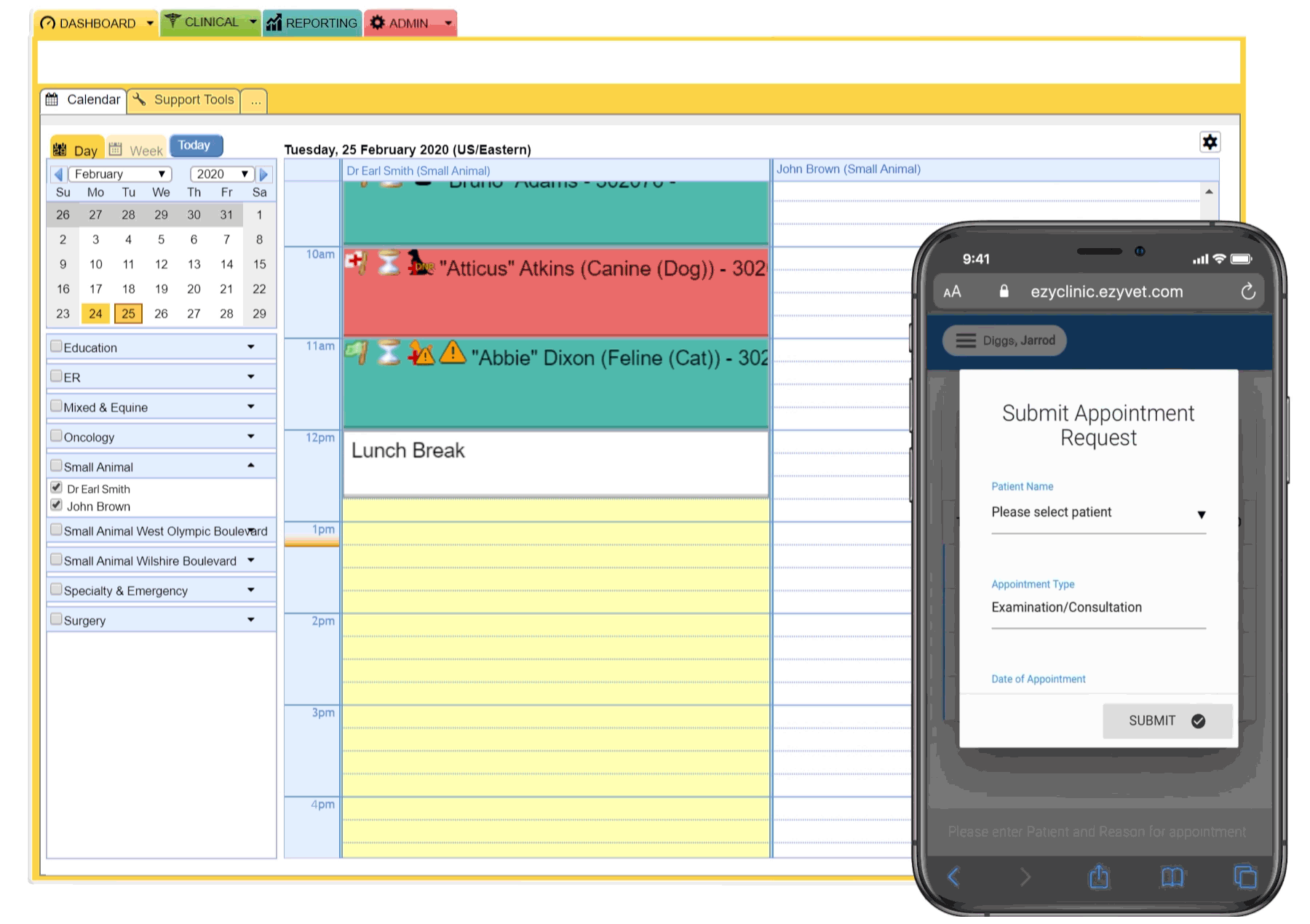 Have you been looking to streamline inefficiencies around the clinic? Been putting it off for a rainy day? Despite the uncertainty, this is a time of great opportunity for veterinary practices. There are plenty of quick wins on the horizon that can take the team into the future. We look at eight easy ways to thrive through the new social norm:
1. Door-to-door delivery
Don't kiss goodbye to profits. Get your customers to order medication and pet food online using your own Customer Portal. Reduce touchpoints to improve efficiencies where possible in client interactions, all the while adhering to new social distancing protocols.
2. Virtual Consultations
See more patients faster. Using video conferencing integrations you can embrace telemedicine. You can also utilize dictation services such as Dragon or Talkingvet to fast track your note taking. Don't forget that initial exams are a gateway to other procedures.
3. Digital Signatures
Signing forms digitally cuts back on time and hardware. Estimates, registration and consent forms – here is a guide to how you and your customers can easily sign documents electronically.
4. Contactless Payments
Do you offer a contactless payment solution? An integrated payment solution optimizes clinic operations by streamlining the checkout process, offering text-to-pay, remote signature capture and tokenizing return customers' payment methods.
5. Cloud Software
You don't have to be bound to the office – the main reason vets move to cloud-based software is for a better work-life balance. Complete all administrative tasks whilst working from the comfort of your home. Using a desktop, smart phone or tablet, you can login in anytime, anywhere. This further enables you to significantly reduce your on-site headcount.
6. Curbside Check In
Again, cut down on unnecessary touchpoints. Let your customers book online or checked in remotely. With a cloud-based solution, you can have the pooch's history filled out right from the parking lot.
7. Communication
Direct messaging is still the most effective way to communicate. With 2-Way SMS, you can easily send your clients regular reassurances that you're available for their pets, and all customer responses get captured and tracked.
8. Make the most of this time
This is the time to make those changes you've had at the back of your mind for years but have always been putting off. Is there some business housekeeping you have been thinking about for some time? The best practice management solution come with 24/7 support so make the most of it! Give the team a call and see whether they can help you get over the line.