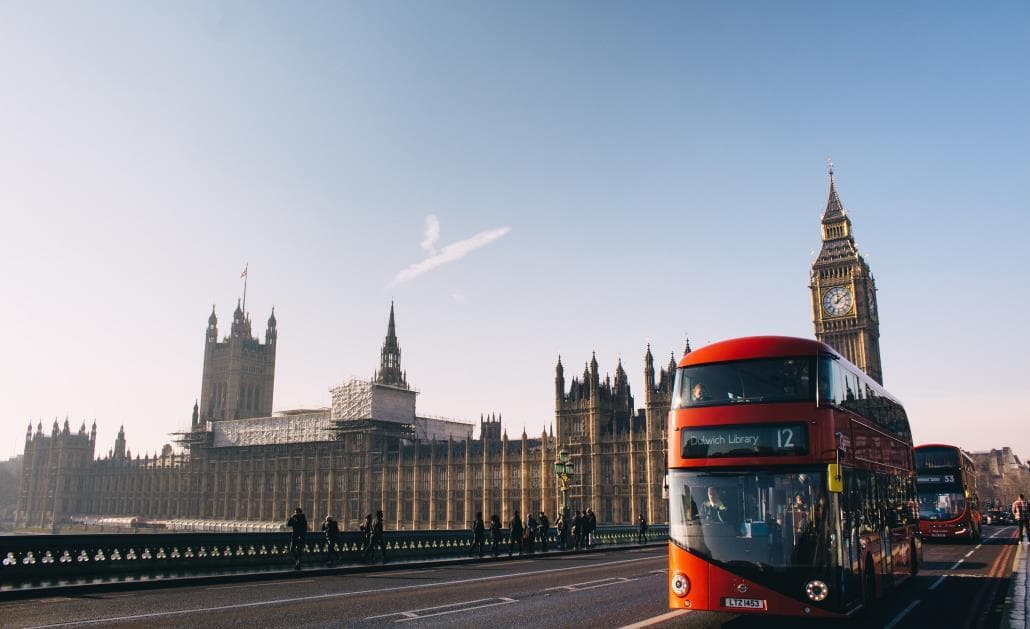 In 2023, veterinary conferences are about so much more than simply obtaining CE credits. They're also about socializing with industry peers, exploring new ways of thinking, and taking some time to relax and reignite your passion for your work.

If you're based in Europe (or looking for a reason to hop across the pond!) you'll be pleased to know that the U.K. is home to a great lineup of world-class veterinary conferences. We've rounded up five of the best veterinary conferences in the U.K in 2023.
| | | |
| --- | --- | --- |
| Conference | Dates | Location |
| Society for Practising Veterinary Surgeons (SPVS) Congress. | January 26-27, 2023. | Birmingham, England. |
| British Small Animal Veterinary Association (BSAVA) Congress. | March 23-25, 2023. | Manchester, England. |
| British Veterinary Association (BVA) Live. | May 11-12, 2023. | Birmingham, England. |
| Vet Dynamics Conference. | September 21-23, 2023. | Bedfordshire, England. |
| London Vet Show. | November 16-17, 2023. | London, England. |
1. Society for Practising Veterinary Surgeons (SPVS) Congress
SPVS is a not-for-profit association with a rich history dating all the way back to 1933. The annual SPVS Congress is an opportunity for veterinary professionals to come together to learn, network, and relax in a fun environment with like-minded individuals while obtaining their CE hours. Hosted at the beautiful Hilton Birmingham Metropole, the 2023 edition of the event delivers five lecture streams, a program of fantastic speakers, and a thriving exhibition hall.
2. British Small Animal Veterinary Association (BSAVA) Congress
BSAVA Congress is the place to be for anyone interested in small animal veterinary medicine. The event takes place at the award-winning Manchester Central and provides a broad range of educational content for veterinary professionals, including more than 120 lectures, debates, and interactive sessions.
Collect 18 hours of CE over the three days, check out the latest industry innovations at the thriving trade show, and take advantage of the social program to unwind after a busy day of learning and networking. Most of the lectures will be recorded and made available to attendees on-demand after the event, so you can revisit your favorite lectures or catch up on anything you might have missed.

3. British Veterinary Association (BVA) Live
Launched in 2022, BVA Live is a new conference that aims to provide veterinary professionals with a whole new educational experience. Primarily aimed at small animal veterinarians, the event features more than 40 world-class speakers delivering over 70 hours of accredited education.
Your ticket grants you access to five theaters hosting small animal clinical streams, lively debates, career sessions, and exhibitor showcases, where you can learn more about innovative products and services that could transform your practice.
4. Vet Dynamics Conference
Vet Dynamics is the largest independent veterinary community in the U.K. and a leading provider of veterinary business support and continuing education.
In 2023, the annual Vet Dynamics Conference will be held at Wyboston Lakes Resort, a stunning environmentally conscious resort set in 380 cares of beautiful rural countryside. Throughout the three-day event, the Vet Dynamics team will host a series of workshops and lectures designed to inspire change and spark conversation among independent practice owners.

The London Vet Show is Europe's premier veterinary conference and a must-attend for veterinary professionals of all backgrounds. The event boasts an exciting lineup of more than 200 internationally renowned speakers, collectively delivering more than 100 hours of accredited continuing education covering a broad range of clinical and business topics.
In addition to educational opportunities, the London Vet Show also offers plenty of space to socialize, network, and explore more than 350 exhibitors at the forefront of the veterinary industry.
Catch ezyVet at the London Vet Show!
Connect with ezyVet
Every year, ezyVet attends dozens of veterinary conferences around the world. We love meeting veterinary professionals of all backgrounds and we're always delighted to have the opportunity to demonstrate how our cloud-based software can add value to any veterinary practice.
Want to connect with us at a conference? Head to our events page for a full rundown of all the upcoming veterinary conferences that we'll be attending. We look forward to catching up with you!