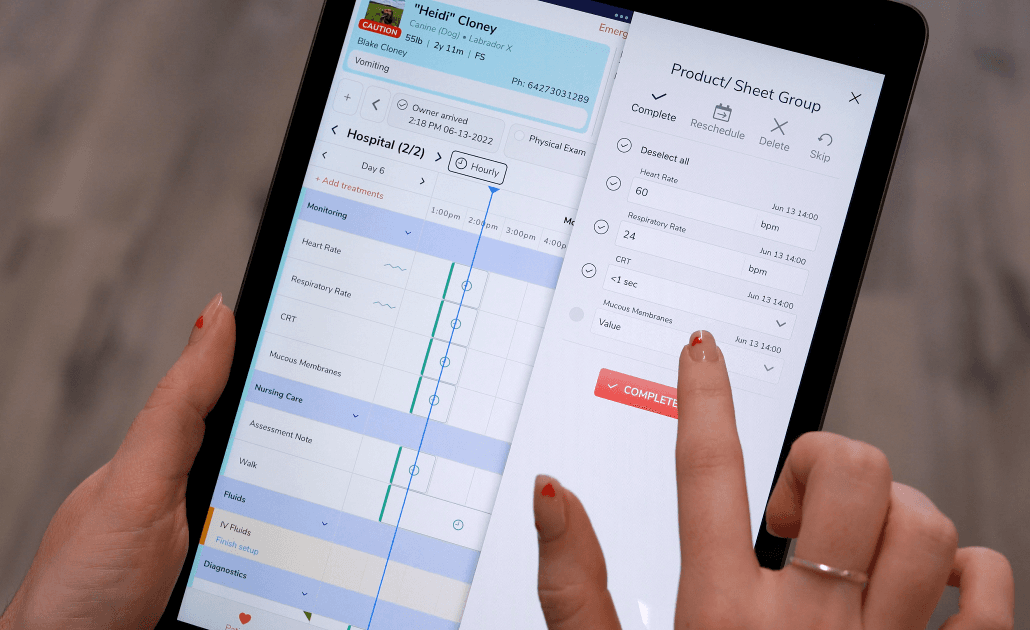 There's lots to consider when making the transition from a paper-based system to a digital patient care solution - including the hardware you'll need to run your new tech-driven system.
However, knowing which hardware will best suit your needs is sometimes easier said than done, particularly when there are so many devices on the market vying for your attention.

Looking to invest in some hardware but not sure where to start? This article is for you. We've rounded up everything you need to know about choosing the best devices to get the most out of Vet Radar.

Minimum hardware requirements for Vet Radar
Vet Radar is compatible with a broad range of Android and Apple iOS devices. Regardless of which operating system you prefer, it's important to pick a modern, high-quality device that can reliably run Vet Radar.
Below are the minimum hardware requirements for running Vet Radar on a smartphone:
RAM: 2 GB.
Disk space: 32 GB.
And here are the minimum hardware requirements for running Vet Radar on a tablet:
Screen: 10 inches, 1920 × 1200 resolution.
RAM: 3 GB.
Disk space: 32 GB.
Battery life: 8 hours.
Keep in mind that these are the bare minimum specifications required to run Vet Radar. An older, slower device might technically be able to run Vet Radar, but the experience will likely be significantly better on a newer device with higher specs.
So, what specs should you keep in mind when investing in new devices?
Features to look for when choosing Vet Radar devices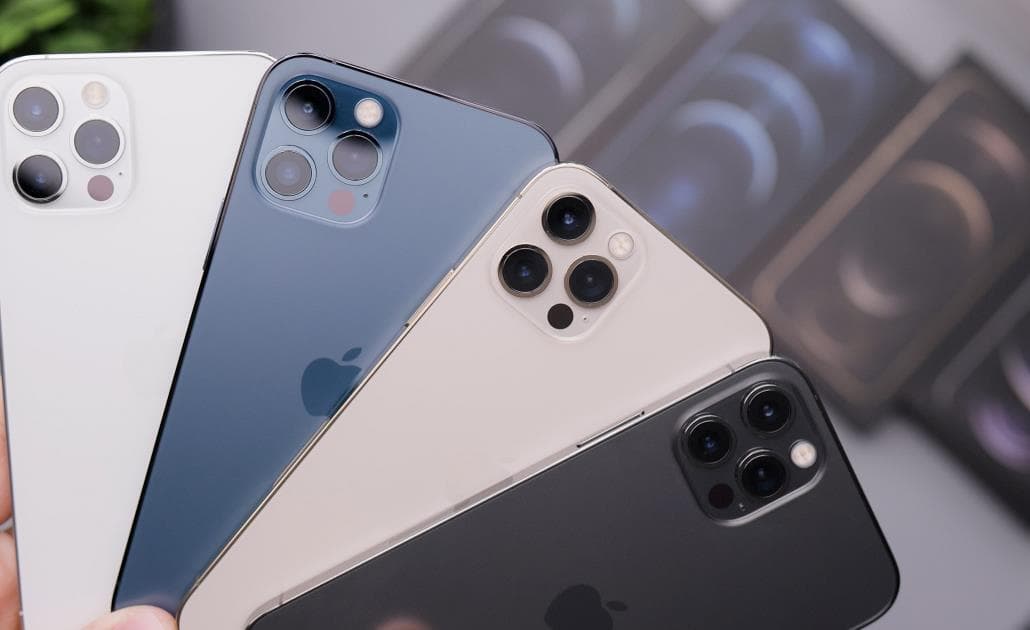 Operating system compatibility
Both Apple and Android gradually stop supporting older devices as new versions of the operating systems are released. Unsupported devices do not receive updates, which means they can't access the latest and greatest software features. It also means that they are more susceptible to cyber threats as they are effectively running on outdated software that may have known security vulnerabilities.
The key takeaway here is simple: make sure that your devices are compatible with the latest operating system version.
Here are the latest mobile device operating systems at the time of writing:
iPhone: iOS 16 (see list of compatible iPhones here).
iPad: iPadOS 15 (see list of compatible iPads here).
Android smartphone: Android 12 (Android 13 has recently been announced but it's not clear at this stage which devices will and won't be eligible for the update; check with the manufacturer for more information).
Android tablet: Android 12.
RAM
Random Access Memory (RAM) is a type of short-term digital storage. Your phone uses RAM to store the operating system and other apps and data that are currently in use. As a general rule of thumb, devices with more RAM tend to be quicker and more responsive, allowing you to instantly open and switch between apps without a hiccup. Devices with less RAM often feel laggy and may struggle to run resource-intensive software or multiple complex apps at the same time.
Disk space
Disk space refers to the storage capacity of a device, usually measured in gigabytes (GB).
Whereas RAM is used to store data in the short-term, modern mobile devices use solid-state memory for the long-term storage of various types of files, including pictures, documents, videos, music, and so on.
Because Vet Radar is cloud-based, you don't necessarily need a huge amount of disk space on your devices. However, it's never a bad idea to have surplus disk space, particularly if you think you might need it in the future (e.g. if you have plans to start using the devices to take a lot of photos and/or videos of patients).
Screen size
As a mobile-first solution, Vet Radar is carefully designed to look gorgeous and function flawlessly on pocket-sized screens. Still, larger screens can display more at-a-glance information and tend to be easier to navigate than their more diminutive counterparts, which helps minimize the risk of clumsy-fingered misclicks.
Accessories

Your devices are inevitably going to take a few knocks here and there in the hustle and bustle of daily life. With this in mind, it's a good idea to invest in protective cases and screen protectors, which can help keep your phones and tablets safe from water, dust, shocks, and drops.
Tablet straps, which allow users to wear a tablet around their neck, chest, or waist, can also be very useful, allowing staff to keep their hands free when moving around the practice while still providing easy access to their devices.
Takeaway
As with most things in life, you get what you pay for. While it may be tempting to cut costs on hardware, investing in the appropriate hardware will ultimately deliver a better Vet Radar experience, which in turn can help your veterinary team work efficiently and provide better patient care.

Ready to learn more? Schedule a free Vet Radar demo and find out how Vet Radar can help you save time and drive business performance.