Download the Veterinary Conferences Guide for Free 🏖️
Enter your details to download the Complete Guide to Veterinary Conferences. 🐈‍⬛👍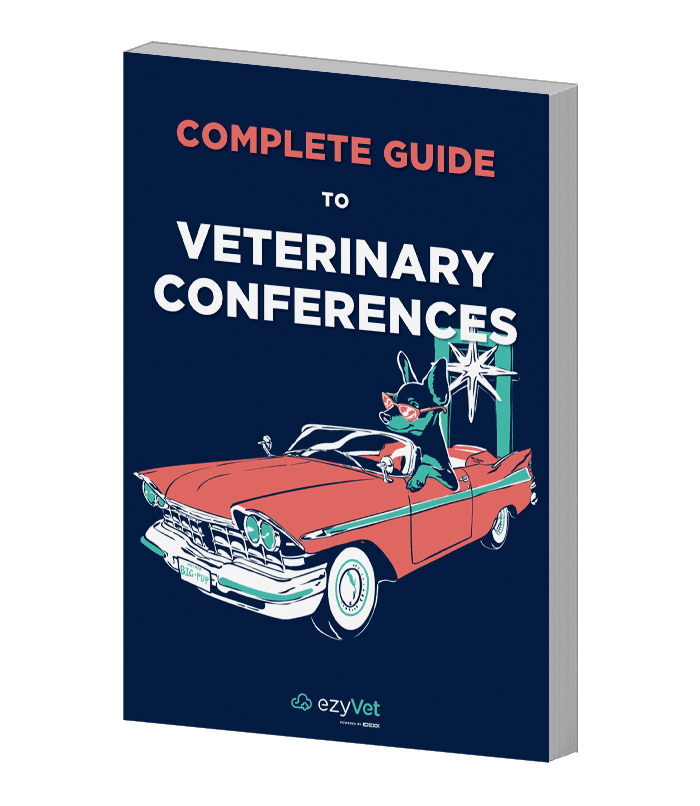 Looking for the best veterinary conferences?
The world of veterinary medicine is constantly evolving. To stay on top of the latest developments and deliver the very best patient care possible, you need to be proactive about learning and upskilling.
That's where veterinary conferences come in. A melting pot of seminars, lectures, labs, networking opportunities, social activities, and exhibition halls, a veterinary conference is the perfect place to:
✅ Earn continuing education credits.
✅ Network with fellow veterinary professionals.
✅ Discover new innovations.
✅ Learn how to transform your veterinary practice.
✅ Relax and enjoy some well-deserved downtime.
Ready to add some events to your calendar? In this ebook, we've rounded up the best veterinary conferences from across the globe.