Easily create B2B purchase orders
Eliminate the need for duplicate entry of your purchase order in multiple systems. Easily generate your purchase order using ezyVet and instantly send it to Fortis Vets with just a single click.
Receive digital invoices automatically
Upon invoice of your order, Fortis will automatically send a digital copy of your received invoice.
Receive automatic price updates.
Effortlessly save time and resources with automatic product pricing updates.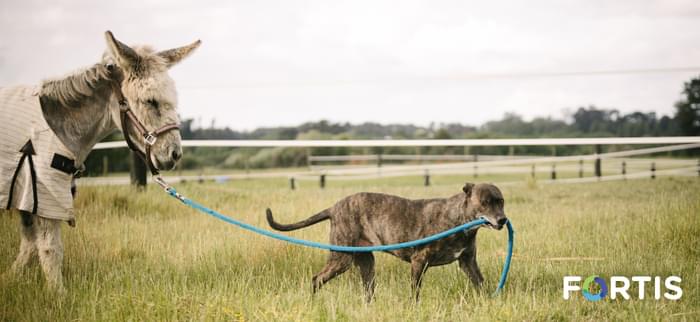 How Fortis works with ezyVet
Fortis is able to provide a seamless integration and enhanced efficiency in managing your veterinary practice.

About Fortis
Fortis is a 100% New Zealand vet-owned company, supplying wholesale veterinary products to clinics around New Zealand.

Fortis has a long-standing heritage in the animal health sector supplying veterinary products as well as over-the-counter products nationwide to vet clinics, pet stores, and farm-focused stores including the equine industry.
Get in touch with Fortis and ezyVet