World Veterinary Day was created by the World Veterinary Association (WVA) in 2000 to celebrate the veterinary profession and promote the amazing work that veterinarians do. This special day is held annually on the last Saturday of April, and for 2021, this falls on April 24th.

This is a day dear to my heart and for as long as I can remember, I have always wanted to be a vet.
Chantelle Tu, DVM

World Veterinary Day is given a theme each year, with 'Veterinarian response to the Covid-19 crisis' as the theme for 2021. 2020 saw the industry walk through unchartered territories and showed the world how resilient the veterinary industry truly is. Globally, we saw veterinarians and clinics do a complete 360 of their workflow, adapt to curbside service, and adopt new ways to conduct business remotely where possible. All was carried out with no compromise to the #1 priority: providing the best standard of care to patients.
So on this special day, dedicated to veterinary professionals the world over, we celebrate the care that you have given to every patient that walks through your clinic doors, the difficult conversations you often have to have, and your love for the animal that kept you through many late nights. We acknowledge all the work you do to make sure your histories were up to date so you could give your all to your next patient in the morning, for fighting for your patients even when the pet owner thinks they know better, for sharing your love of animals with us all and for being the compassionate veterinary professional during rough days.

I had no idea how long my journey would be or how much money veterinarians made. I just knew I cared deeply about trying to help animals and people that loved their pets.
Chantelle Tu, DVM

Ideas to celebrate World Veterinary Day
Start the day with gratitude 🌞
Gather the team together and have each member share 3 things they are thankful for. This could be anything from memorable moments with a client, to a well-behaved patient they looked after, to a patient they didn't expect to make it but ended up home safe and sound.

Thank your veterinary team 🙏
Take a moment of pause to thank your team for all their effort and dedication to their patients, their team, and for being the all-around rockstars we know they are

Look back over your wins for 2020 🏆
Seize this opportunity, to reflect on what you have managed to create, adapt and achieve while running a veterinary practice during one of the toughest years we have ever faced.

Dress up for a laugh 🥳
Inject humor into your day whether it be a simple headband, funny scrubs, or scrub hat that is just a bit silly. Create a fun conversation starter that will get clients asking, 'Hey, why is the doctor dressed like that?" and make their vet visit a memorable one.

Share a post on your clinic socials 👍❤️
Raise general public and client awareness of this special day by highlight what you appreciate most about your veterinary staff for the day. Or better yet, extend WVD for a week with a daily spotlight on certain team members who have gone above and beyond.

Invite clients to join in the fun 🎁
Create surprise giveaways for walk-in clients. Have them share through social media posts what they love about your team.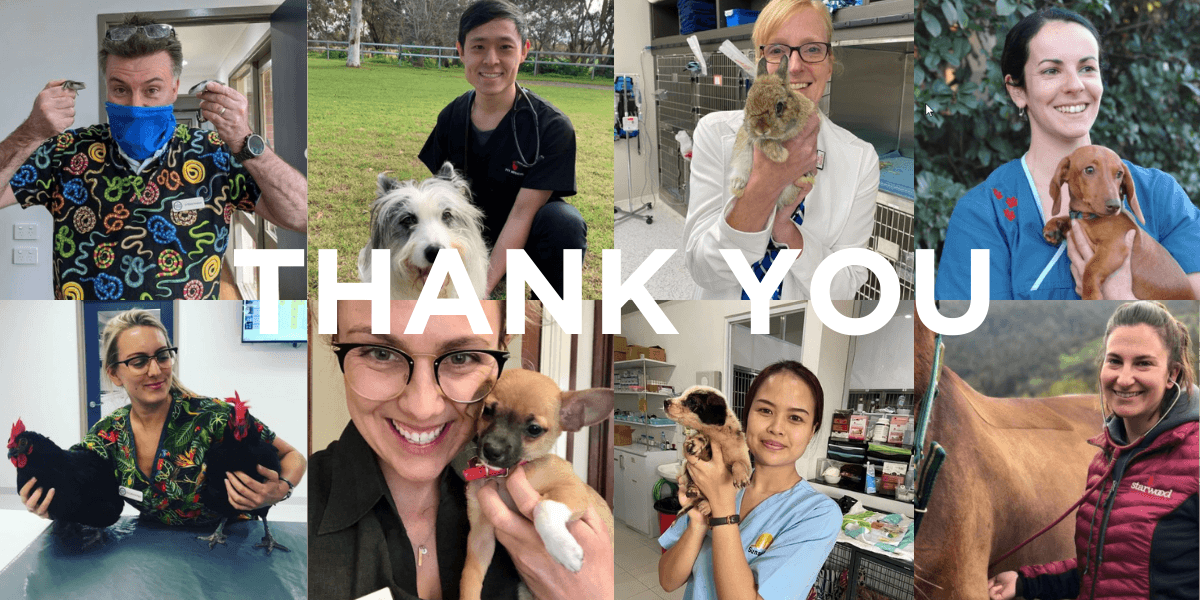 Nominate a colleague and make their day
In 2008, the World Veterinary Association partnered with the World Organization for Animal Health to develop the World Veterinary Day Award. This award was created to celebrate and reward those who contribute in their daily lives to the protection and welfare of animals, who go above and beyond in providing welfare-related services to animals, animal owners, and the public.

Nominations are open until 1st June 2021 for you to put forward a veterinary professional, clinic, or student who embodies the key criteria for the 'World Veterinary Day Award'.