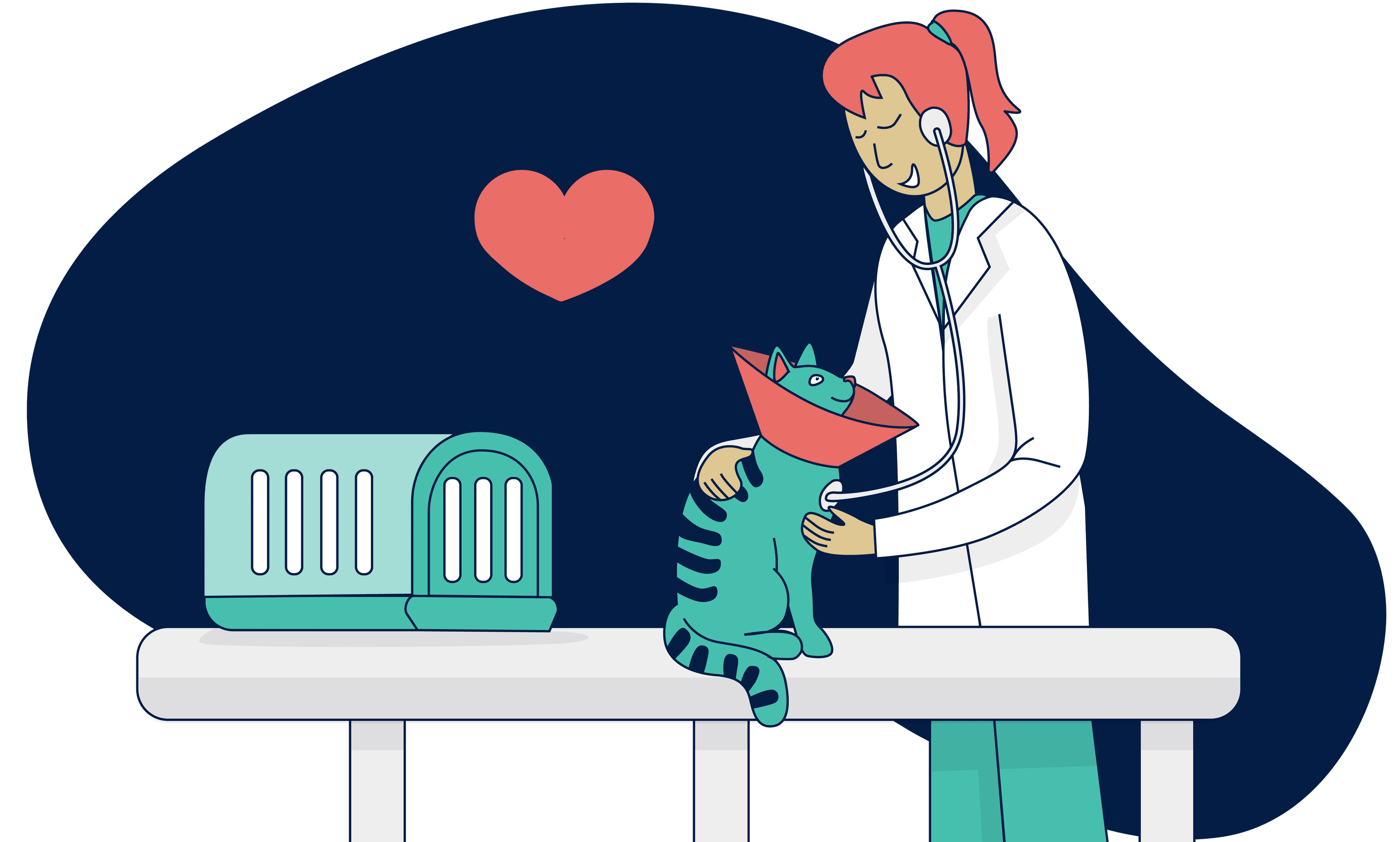 Gone are the days where you had the pick of the crop, with countless resumes and applications flooding your veterinarian job openings.

We are in the midst of a veterinarian shortage. And to top it off, pet ownership is at an all-time high, rising from 67% of households to 70% in 2021 due to the global pandemic increasing the amount of time people spend at home.
For practices, this has meant two things:
Increased demand for appointments, surgeries and emergency care.
More time needed to service existing and new clients, the latter requiring additional education on what to expect with visits, processes, and care.
Are you feeling the squeeze at your practice?
While it might seem backward, looking inwards at existing staff rather than constantly bringing on newbies is the best way to grow your team and increase staff retention.
Take a moment to assess your current workforce. What is the average tenure of your staff? Are they growing with your clinic or looking elsewhere for opportunities?
Losing valuable team members after just a year or two affects your entire practice. These strategies will help improve retention and help your practice thrive.
Hire the right person
Staff retention starts right at the beginning. Making sure you hire the person who is going to thrive at your practice is key to building and retaining a successful team. While it might be tempting, don't just settle for the first candidate that walks through the door to get a quick win. When you make the decision to hire - whether it's a front of house team member to a new associate vet - ask yourself:
How will they fit into the existing hospital dynamics?
Are their personality traits going to align with the existing culture?
Do their strengths complement the practice's knowledge-base, or fill a much-needed gap?
That being said, the relationship between an employee and employer is a two-way street, and veterinarian professionals have a lot of bargaining power in the current market. The goal is to find the right candidate that is going to be in it for the long haul, so once you find the right person for the job, create an attractive compensation package that sees your preferred candidate selecting your practice in return.
But what does 'attractive compensation' mean for the individual and your practice? Everyone is different and has different motivators. Is it more flexible working hours? 401k/superannuation? Student debt repayment? A mentoring and growth program? Have an open conversation and find out what makes the candidate tick and come to a middle ground that works for you both.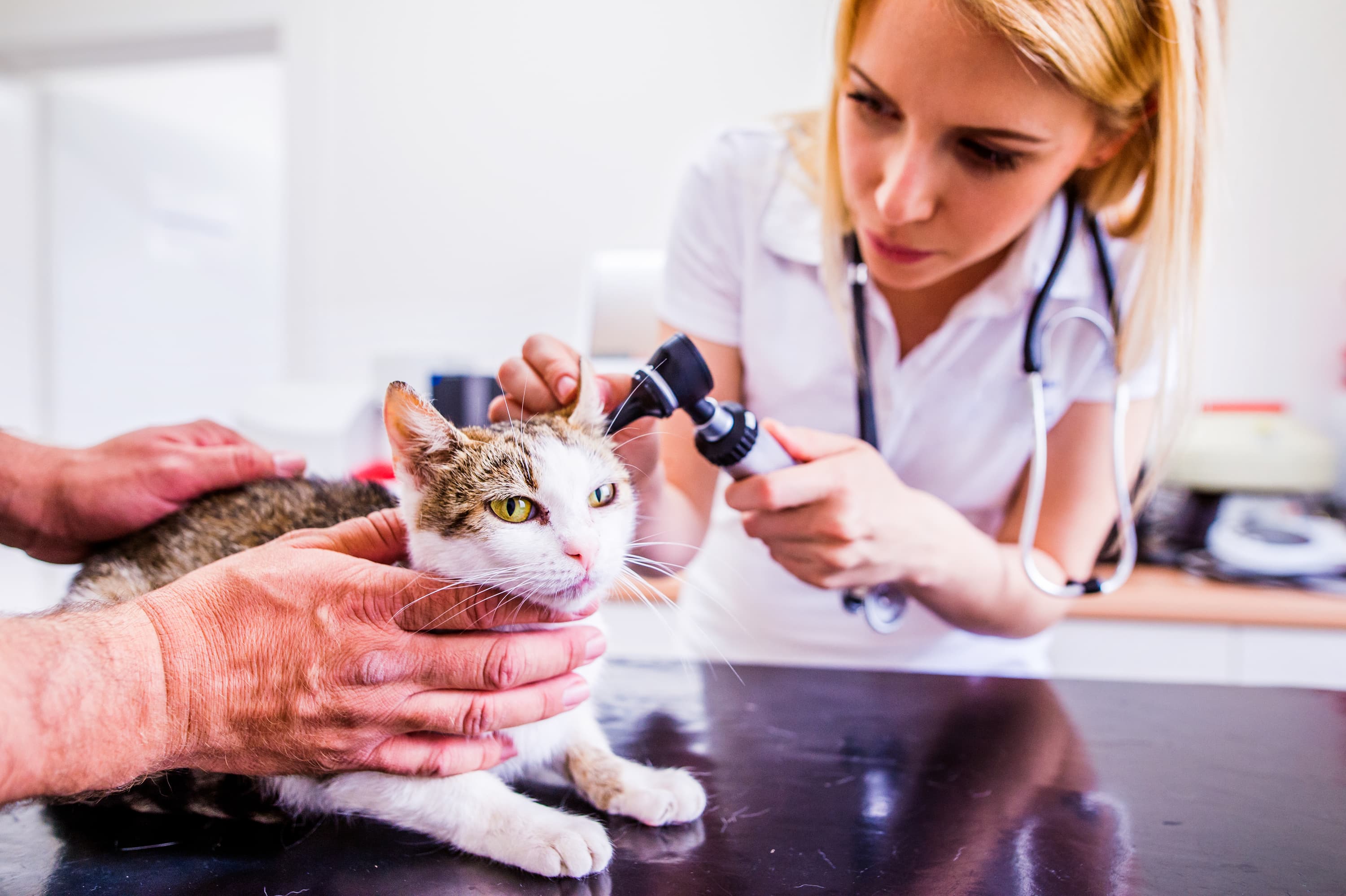 Onboarding leads to retention
Once you've got the hiring out the way, you need to set your new team member up for success with a robust onboarding process. By helping them learn the day-to-day running of your practice, build positive relationships with their new colleagues and develop a career roadmap from day one, you're making them feel supported in what can be a stressful time. Don't throw your new hire into the deep end and expect them to swim, as this will only create negative feelings of abandonment and lack of direction.
"People will forget what you say, and what you do, but they will never forget how you make them feel," to quote Maya Angelou.
Believe it or not, the first 90 days of employment are crucial for the long-term retention of a new staff member. The Wynhurst Group found 22% of employee turnover happens in the first 45 days of employment. BambooHR backs this up with their own research: one-third of 1,000 individuals (33%) surveyed quit a job within six months of hire. Of those respondents who left within the first six months, 23% said "receiving clear guidelines to what my responsibilities were" would have helped them stay on the job. Twenty-one percent said they wanted "more effective training."
Use the tools at your disposal to assist you, tap into those natural teachers within your long-standing staff members, and embrace technology to create an innovative way to upskill your new starters. Does your practice use a new PMS they need to learn? ezyVet Academy has comprehensive yet easy-to-follow courses that give new starters a complete tour of all modules, without you or another team member needing to take time out of an already busy schedule to teach.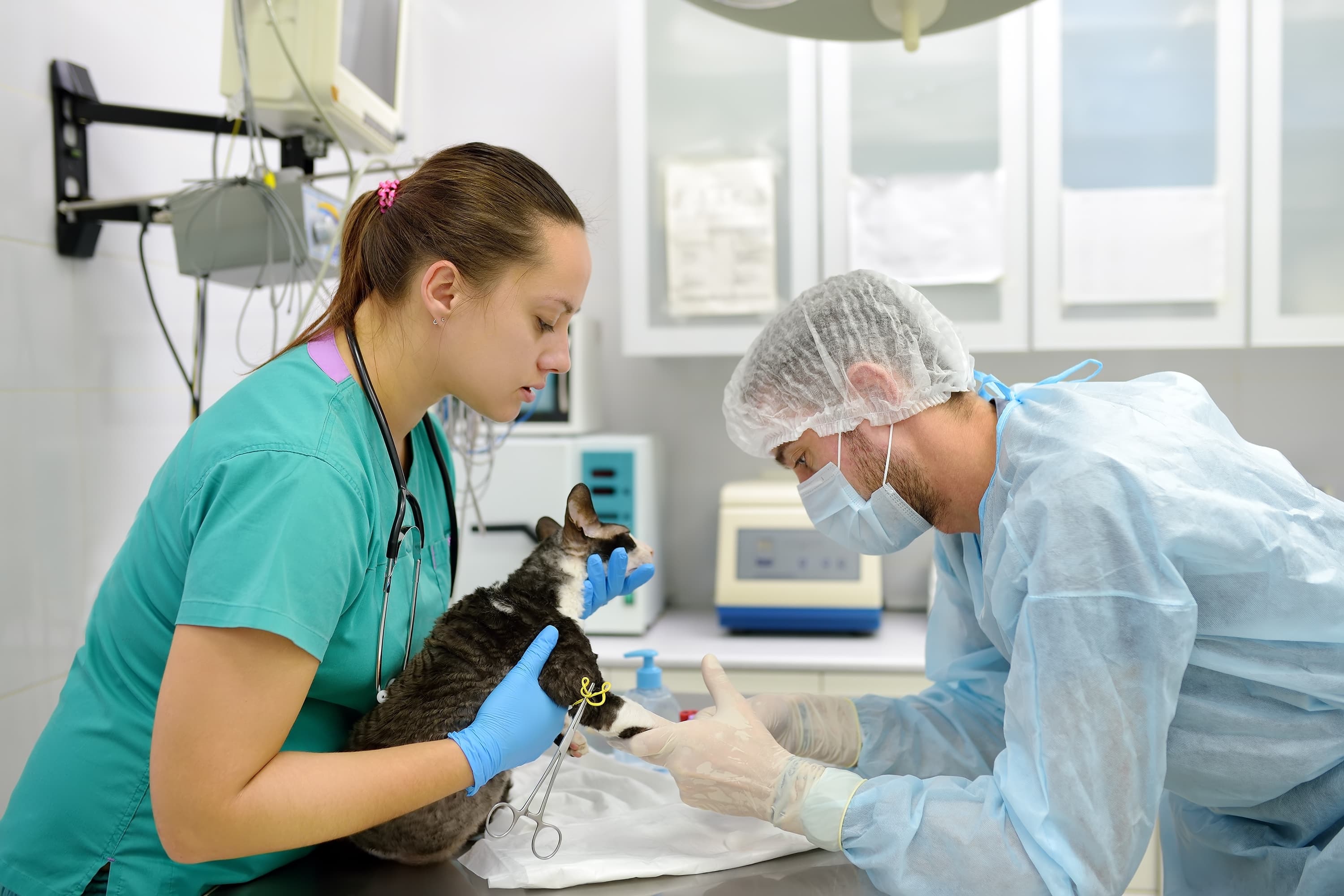 Create a good work atmosphere
You've hired someone whose talents and experience will deliver the job expectations and drive the practice forward, but in addition to compensating them for their work, you need to create a supportive environment to allow the team to thrive.
People who enjoy coming to work, do better work, so aim to create an atmosphere where staff want to come to work every day. Does your practice have a set of core values and common purpose to bind the team and build more satisfying careers? Are you talking to your team and understanding how their feeling and what motivates them? Having these conversations helps staff understand how their performance plays into the bigger picture. According to McKinsey & Company, companies that show individuals how they create value within their role are able to capture an additional 63% increase on their total returns.
By aligning the team, having regular check-ins, and being mindful of your staff members' mental health, you should see a reduction in burn-out and compassion fatigue. According to a recent Ernst & Young survey, 39% of American workers say regular check-ins are the number-one thing that makes them feel happy at work.
If you feel like your practice is really struggling and might require a complete overhaul to create a positive work atmosphere, have you had a chance to sit back and assess whether or not this might be due to the dramatic change in the demographic of the veterinary workforce?
There's been a considerable shift in the veterinary landscape in terms of gender representation, with results showing that women make up 75% of the students moving through our veterinary colleges. If you're interested in learning more about fundamental changes you can make, check out the Tackling the Vet Shortage webinar, hosted by Dr. Jocelyn Birch-Baker from Smooth Operating Vets.

Empower Professional Development
The kind of people you want in your practice should always be striving to advance their career, and the goal should be for them to grow alongside your practice, instead of needing to go elsewhere to take their career to the next level.
In addition to creating a positive work environment for the day-to-day running of your practice, you also need to work with your staff to create a personal development plan which sees them upskill and succeed alongside your practice. Employees who have career development and training opportunities are happiest in their roles and have a positive outlook of their future with a company. Create a deeper sense of purpose within your staff, give them goals to work towards, and help them see the career advancement paths that lie ahead.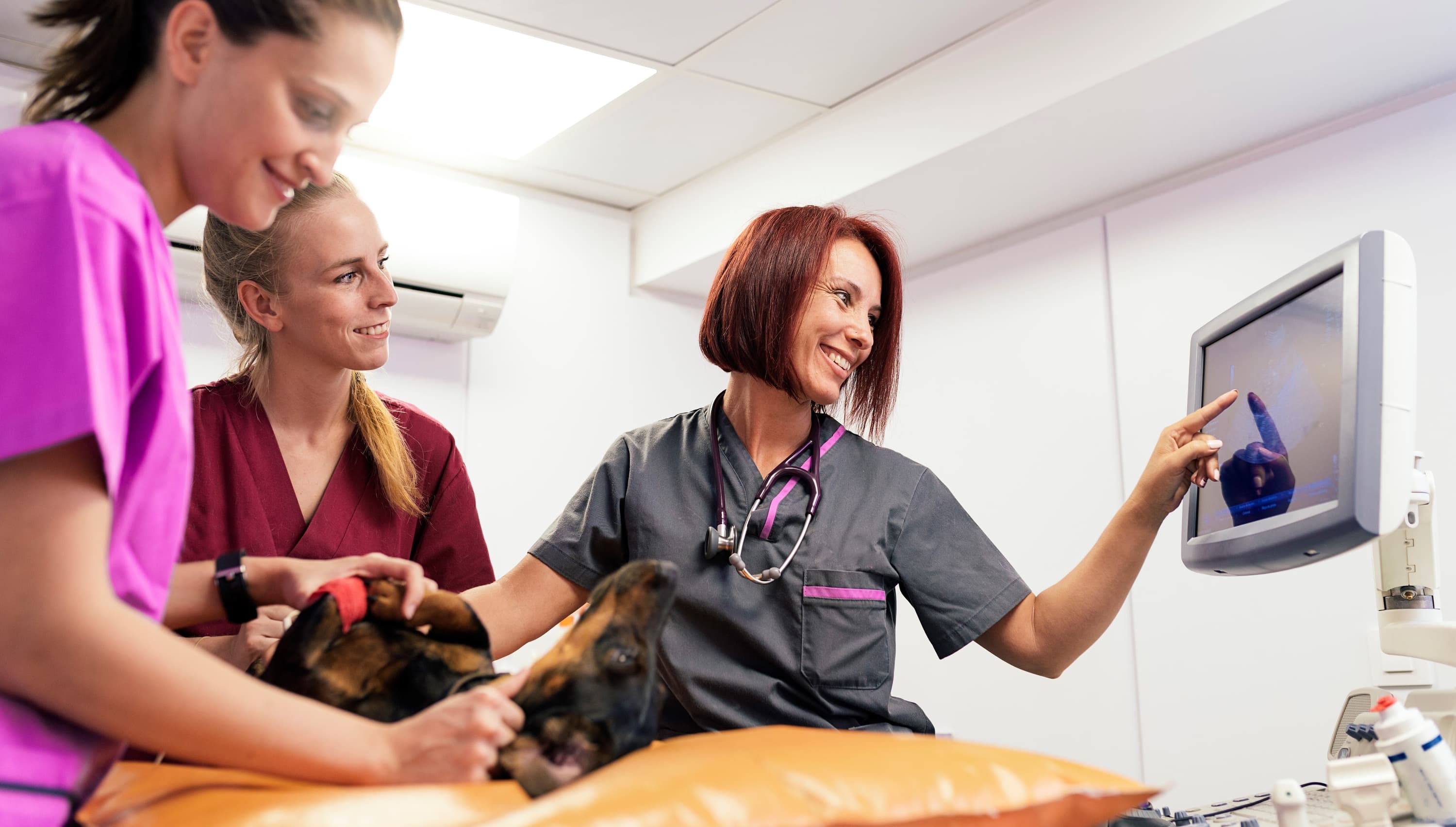 Takeaways
Happy employees lead to happy customers, and the goal of any practice is to provide excellent patient care and build a strong and trusted relationship with the client. Long-standing staff members who know all your patients and clients inside and out are a huge part of the reason why your customers keep coming back time and time again.
Hire the right person to build a well-rounded team with both the right skill set and cultural mindset.
Set the staff up for success from the moment they come on board.
Create an environment that allows your team to do their best work.
Empower them by providing opportunities to grow alongside your practice.