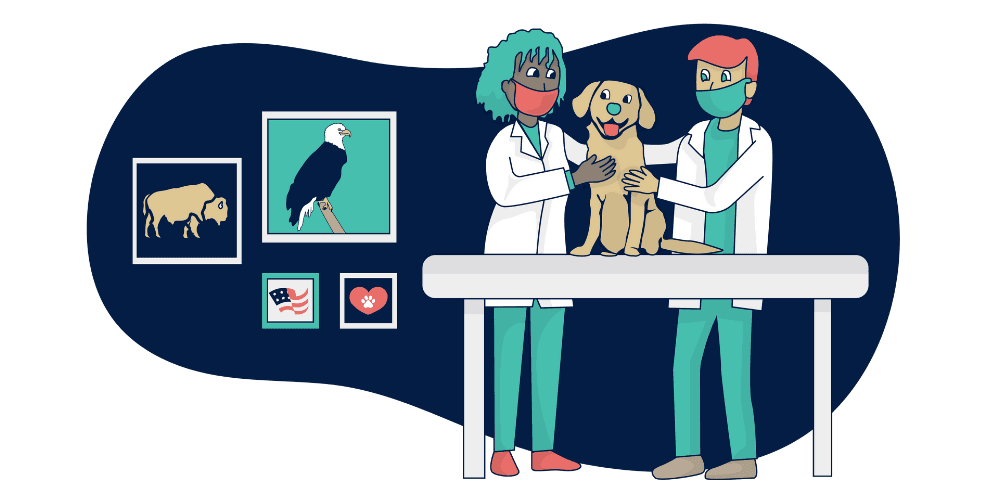 Referral partnerships are the secret sauce to success in the veterinary industry and maintaining those relationships in a positive way comes with strategy, streamlining and comradery. Owning and operating a large veterinary emergency hospital is more than just customer care, helping patients, and maintaining a highly skilled team. A relationship that often gets overlooked, but is just as valuable to the operation of a successful veterinary hospital, is referral partners. In this guest blog, specialty hospital IndyVet shares tips on cultivating lasting mutually beneficial working relationships with general practices and referral partners.

What is a referral partnership?
For those that aren't familiar with this concept, a referral partnership is a relationship between general practice and an emergency and specialty hospital. When a general practice is unable to perform certain services for their patient due to a smaller staff size or need for specialized expertise in certain areas such as surgery, internal medicine or ophthalmology, the general practice might transfer their patient to the emergency and specialty hospital so that their patient receives the best diagnostics and care plan to optimize the patient's outcome.
Why is a referral partnership important to a specialty and emergency veterinary hospital?
General practices have a unique relationship with their clients and patients. More than likely, they are seeing their patients on an annual basis for checkups, vaccinations and so on. With frequent check-ins, their clients and patients build trust with them and rely on them for their pet's health. General practices are also more common than an emergency hospital. There may be several general practices in one town and smaller areas whereas an emergency hospital might only be located in one area that serves a bigger population and multiple general practices. The relationship between general practice and their emergency/specialty hospital is give and take as each play to their strengths. Together, they are stronger because they are able to create an optimal plan for their patients and that's the most important thing for both parties.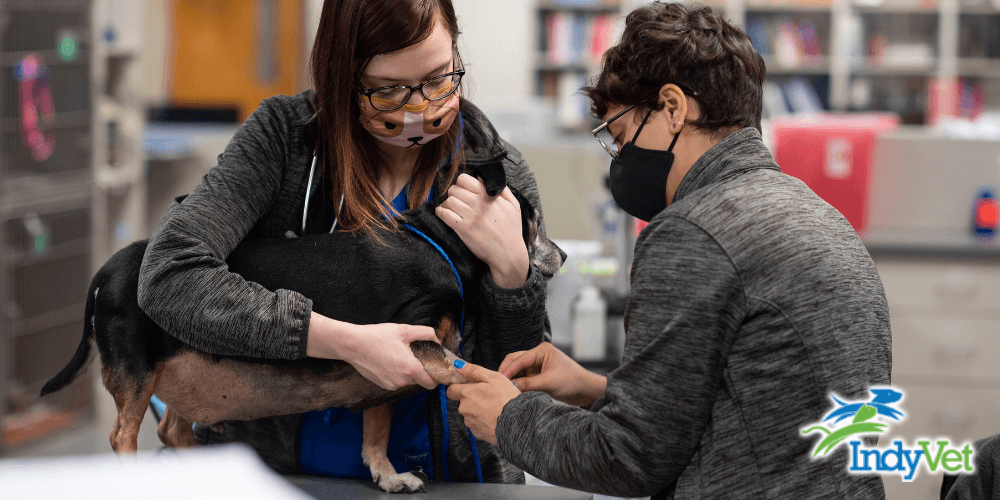 Tips on creating a long-lasting, positive relationship with referral partners
Tip #1: Keep good communications up 📢
General practices and emergency hospitals have busy days and a lot going on. If something happens that the other should know about such as a new doctor or a change in schedules, keeping your referral partner informed ensures that everyone works together seamlessly and communicates the correct information to clients. This helps avoid any issues and makes any transfers smoother.
Having an open line of communication with your referral partner ensures that no information gets missed when it comes to patient care. You can rely on one another for records, radiographs, and patient history to make sure that you're making the best possible decisions for each patient.

Tip #2: Foster comradery 🤝
It's important to not only work together, but also build that relationship outside of the practice. Several times a year, IndyVet invites some of their biggest referral partners out to the horse track or to a baseball game so that everyone can get to know each other better. Phone calls and record transfers only get you so far hence building strong relationships through bonding activities helps you also build trust in one another.

Tip #3: Show gratitude 🎁
It's important to IndyVet to show gratitude to our referral partners because, without them, we wouldn't be as successful. We like to treat our partners to regular fresh treats such as donuts for their staff or cookies to show our appreciation. Making sure that our referral partners are appreciated is important to us.

Tips #4: Streamline client and patient data 📊
Ensuring that we have the best programs to help streamline client data is crucial in our business. A tool that IndyVet manages this with is ezyVet to ensure ease of patient history transfer, not only among referral partners but also throughout different departments within the hospital. The accessibility of this information at our fingertips such as radiographs, patient history and doctor notes help the entire in-house staff and referral staff make sure that our patients get the best possible treatment plans.

Teamwork makes the dream work
In the veterinary world, both general practice and emergency veterinary hospitals play a huge role in patient care. Together, we work together for the same goal at the end of the day: the best possible patient care and outcome. Creating strong and trusting referral partnerships is crucial to the success of not only the veterinary professionals but also the patient
Learn more from IndyVet blogs
Continue reading What is TPLO surgery in dogs? and What is Corneoconjunctival Transposition?