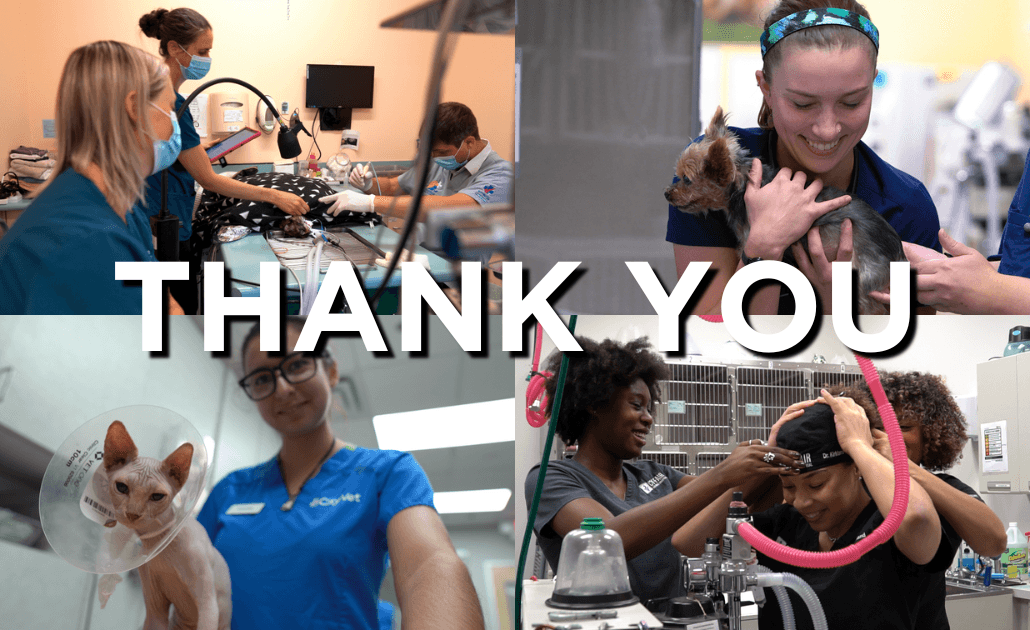 Vet techs play an integral role in any veterinary practice, working tirelessly on the frontlines alongside other members of the animal healthcare team to deliver gold-standard patient care.

In 2023, National Veterinary Technician Week takes place from October 15-21. It's a celebration of the vet tech profession and an opportunity for practices to recognize and promote the valuable contributions vet techs make to the veterinary industry.

What is National Vet Tech Week 2023?
National Veterinary Technician Week is an annual celebration dedicated to vet techs. It was launched in 1993 by the National Association of Veterinary Technicians (NAVTA), a U.S.-based not-for-profit organization committed to advancing the profession of veterinary nursing through advocacy, awareness, and professional development.
Vet techs are essential members of the veterinary healthcare team, working alongside veterinarians to assist in medical procedures, educate pet owners, and contribute to the overall wellbeing of animals. National Veterinary Technician Week is a time to honor our vet techs and celebrate the expertise, compassion, and enthusiasm they bring to the practice every single day.

When is National Vet Tech Week?
National Veterinary Technician Week takes place in the third week of October each year. In 2023, National Veterinary Technician Week will be held from October 15-21.
Top 5 Vet Tech Week ideas
Looking for some creative ways to celebrate Veterinary Technician Week 2023? Below are five ideas to inject some fun into Vet Tech Week.
1. Recognize your vet techs 🙏
It's easy to start taking people for granted in the hustle and bustle of daily veterinary life. During Veterinary Technician Week, take a moment to gather your team, reflect on some of your wins over the past few months, and thank your vet techs for everything they do. A team lunch or presenting your vet techs with a small gift card can also be a nice touch.
2. Have an awards night 🍾
Make your vet techs feel like the superstars they are by hosting a fun awards night at your vet clinic. Think of some tongue-in-cheek awards for your vet techs, print out some certificates, and give out some small gift bags to show your appreciation for all your hard-working vet techs.
3. Post on social media 💡
Show your vet techs some love by giving them a shout-out on social media! This could be a general appreciation post, or you could share a photo of your vet techs along with a short bio. You could also consider an educational post; the general public often isn't familiar with what vet techs actually do, so Vet Tech Week could be a good opportunity to shed some light on their role and responsibilities in the clinic.
Check out this blog post for more social media ideas for veterinary practices.
4. Hold a pet parade 🐱🐶
Vet Tech Week doesn't have to be a somber affair. Give your team's canine friends the chance to strut their stuff by organizing a mini pet parade! Pick a theme, encourage both four-legged and two-legged participants to come in costume, and provide some light snacks, doggy treats, and refreshments.
5. Host a lunch and learn 🥪
If you've never held a lunch and learn, the concept is simple: a speaker - either internal or external - delivers a presentation on a topic that can add value to the personal and/or professional lives of your team. This can be a great way to celebrate Vet Tech Week while at the same time bringing the team together to share their skills and expertise.
Thank you
From all of us here at ezyVet, we'd like to extend a heartfelt THANK YOU to all the vet techs out there. We know how challenging the job can be and we recognize the crucial role vet techs play in serving their patients, their clients, and their communities.