ezyVet & XERO Key Benefits
Take advantage of Xero's powerful banking and accounting tools by connecting your ezyVet software directly.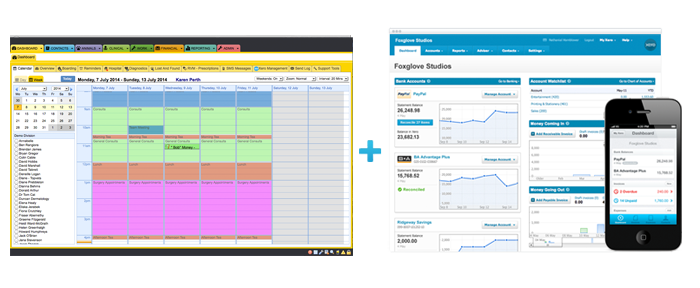 Using XERO as an add on gives you access to the easiest bank integration tools available.


Spend less time reconciling debtor and supplier payments and more time on your core business.


Using XERO as an add on will make your accountant's job easier. It is a well-established accounting software platform and your accountant is most likely already familiar with the solution.


Reduce overheads for your practice.


Reduce double data entry as all customer details, supplier details, customer invoices, customer payments and supplier records automatically replicate in XERO.


Code cost items directly to your general ledger through ezyVet and it will automatically flow through to XERO.


How to connect
Connecting ezyVet to your XERO account has been simplified through an easy-to-connect wizard, which creates the settings you need to have a complete working integration.
What is XERO?
XERO is easy-to-use, online accounting software that's designed specifically for small businesses. Here at ezyVet, we reckon it's world class!



XERO is all online, in-the-cloud giving you the benefit of working when and where you choose to. Using your PC, Mac or Mobile device simply log in while you are on-the-go.


Your bank statements are automatically imported and categorised, enabling you view your cash flow in real time.


Invite your team and easily collaborate on up-to-date financials.


ezyVet and XERO have all you need to run your business - Invoicing, paying bills, sales tax returns, reporting and much more.


Find out more or try
XERO Accounting Software
for free.