Security and Back up
AWS – Offsite Database Replication
ezyVet is hosted on Amazon's AWS Cloud Environment scaled on a mixture of load balancing elastic instances, RDS instances and S3 storage.  One of the nice things about this environment is that it's geographically redundant yet localised so ezyVet users around the world can enjoy the best speeds with the greatest redundancy.
Even the best systems can fail, so ezyVet uses a combination of third party backup environment providers and data replication.  The process of creating and managing duplicate versions of the ezyVet data is done through database replication which not only copies the database but also synchronises a set of replicas so that changes made to one replica are reflected in all the others.
The beauty of replication is that it enables many users to work with all data being backed up and replicated transaction by transaction essentially keeping the backup up to date click by click.
In the event of a disaster, restoration of the data is quick and easy or failover to another server can be automatic if setup.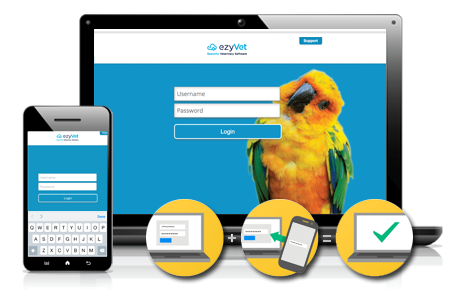 2 Factor Authentication
Know with a level of certainty that people accessing ezyVet are actually who they say they are with strong two-factor authentication. Stronger passcodes, when you need them.
Traditional passwords are far too easy to share, steal or break. When there are times where you need higher levels of confidence that the people logging in are actually who they say they are, you should be looking at the identity assurance protection offered by 2 Factor Authentication.  This additional level of security can be a great idea for people who have advanced permissions to access and change key settings and access to ezyVet (financial controller etc).
2 factor authentication is a combination of a PIN (that only you know) along with a one-time password (that only you have) from your AuthAnvil token that gives you a unique passcode that can never be reused and is practically impossible to duplicate or forge.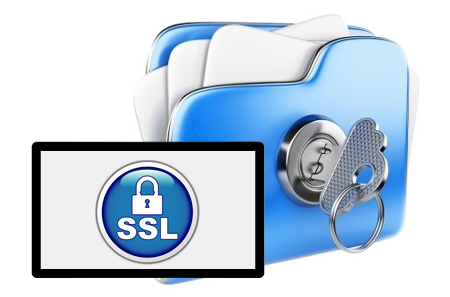 SSL Encryption – ezyVet has been built on Bank Level Security
The phrase 'SSL Certificate' might sound complex, but it's really not. A secure key encrypts the messages flowing to and from the web page or application it protects.  This keeps thieves from "overhearing" any exchange between that page and another computer.
What are the benefits of having this security as part of your access to the ezyVet application?
SSL Certificates keep names, addresses, passwords, credit card numbers, and other details hidden from cyber crooks.
An SSL Certificate is required by most merchant account services – you'll need one if you plan to accept credit cards on your e-commerce site.
SSL Certificates inspire trust in your site visitors.
How will my staff know my ezyVet site is safe?
Their browser will tell them. When a visitor enters a secure protected page on your website, their browser bar displays a padlock and https:// prefix. This tells visitors it's okay to send private information to your website.
For more information about this security mechanism please click here.