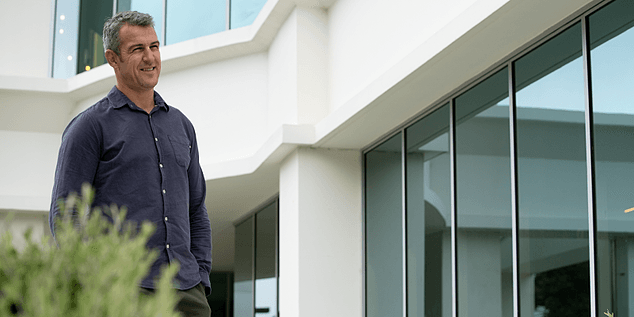 Welcome to What's Quacking! A meet-and-greet series with our awesome humans. Get to know the people at ezyVet, what makes them tick, their role and life outside of ezyVet.
Meet Jarrod Adam, Product Strategy Director, Auckland.
What made you want to join ezyVet?
It's the perfect home for a product geek like myself. A local SaaS success story with a customer centric mindset and a large, engaged community of user advocates. A strong purpose, application of innovative technology and a passionate culture. It ticks all the boxes!
How would you describe your day job to a 3-year-old?

I figure out what toys kids want to play with, I work with my team mates to make them the way kids want and then I try to get their parents to pay for them.
In 3 years, what do you hope to have achieved at ezyVet?
As the product leader, I aim to drive a product suite that is a no-brainer for any veterinarian selecting a PMS. I want the product to be known for tirelessly innovating and shaping the animal health industry in a way which continues to increase the value for our veterinarian users. And I want ezyVet to be the pride of the NZ tech landscape, the company that locals aspire to work for.
What motivates you?
Thinking big, growing daily among my team mates, and the opportunity to achieve what most people dream of.
How did you get to where you are today?
By having a growth mindset – being honest and self-critical, learning every day and being wary of ego. Also starting with the end in mind; I.e. what does success look like for customers and the business and what do my team mates across the business need from me in order to deliver that success.
If you could do any other job for one day, what would it be?
Ferrari Formula One Driver (on a race day…don't drop me in a training day).
If you could pick anyone, who would you pick as your mentor?

Muhammad Ali.
What do you like to do outside of work?

I love to get outdoors - particularly anything beach/surf related. Enjoying it with my two little boys is even better!
What is your favourite quote?

"You've got to stop and smell the roses". Mum's advice – I'm always on to the next thing so it reminds me to stop and be grateful!
Do you have any advice for people thinking of applying to work for the company?

If you want to be part of something special, you're a team person and you're driven to think and act beyond the pack then this is the place for you.
Interested in a career with ezyVet? Explore roles here.