Today we get to know Jaime King, Full Stack Engineer in the Auckland team. We learn what makes him tick, the quirks of his role, and life outside of ezyVet.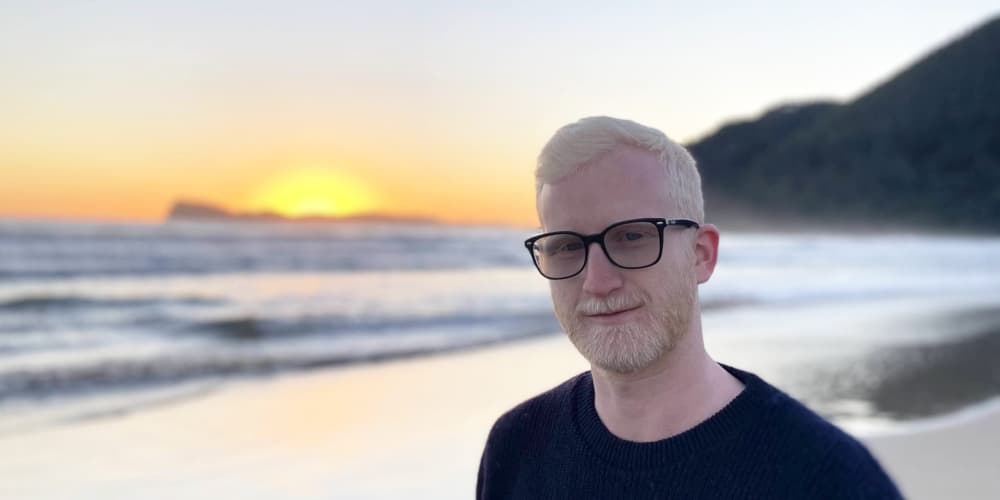 What made you want to join ezyVet?

I like to know that through my work I am doing something good in the world, ezyVet suits this goal perfectly as we are constantly improving the global veterinary industry by providing the tools that help vets do what they do best - Help animals.

How does your day to day work help ezyVet customers?
My days are split into three. I will either be building new features to help vets be more efficient in their work, squashing bugs to make sure we are providing a stable product, or responding to urgent customer problems with solid solutions.

What big projects are you working on?
As a software engineer, my team and I are currently working on delivering new features that will allow for more efficient workflows. On the other side I am actively involved in trying to get more people to come join ezyVet. Soon, I will be attending careers fairs to encourage the best future engineers to apply for a role here.

How would you describe your day job to a 3-year-old?
I tell computers what to do so that good people all over the world can help little and big animals live happy healthy lives.

In 3 years, what do you hope to have achieved at ezyVet?
I have already told our head of engineering that I'm coming for his job, but I'm not sure that will be in the next three years. By then I would like to be an ezyVet master and lead project teams to take ezyVet to new heights.

How did you get to where you are today?
After high school, I knew I either wanted to be an events technician or a software engineer. I started my career with two jobs, one as a sheet metal worker in a factory and the other as an events technician setting up concerts and other events in my hometown of Hamilton, New Zealand. After doing this for a year I decided to pursue my other passion of software development, so I started my Bachelors degree in 2017 and graduated in 2019. After a short stint in the cinema software industry, I landed a job at ezyVet and have been loving it ever since.

If you could do any other job for one day, what would it be?
I would like to be a surf instructor, I'm not really sure why, and I don't know how to surf… But it looks fun, and I'd be keen for the challenge.

If you could pick anyone, who would you pick as your mentor?
I would pick Elon Musk, I would love to shadow him and see how he manages to achieve so much through the use of cutting edge engineering and computer science.

What do you like to do outside of work?
I like to get out in the sun and go exploring, I love cruising around Auckland on my bike or electric longboard. For the last couple of months, I have been spending most of my weekends at beaches with friends. When the weather is not so nice, I am a gamer, movie watcher, and avid coder.

Do you have any pets, what are they like?
I have a 13-year-old grumpy cat called Tigger (named after Tigger from Winnie the Pooh). She lives with my parents and is always happy to see me (if she's hungry).

What is your favorite quote?
"An investment in knowledge always pays the best interest." - Benjamin Franklin

Do you have any advice for people thinking of applying to work for the company?
In short... stop thinking about it and apply! You won't regret it. I can't recommend this place enough. You will be challenged every day and pushed to be the best you can be.
Interested in a career with ezyVet? Explore roles here.