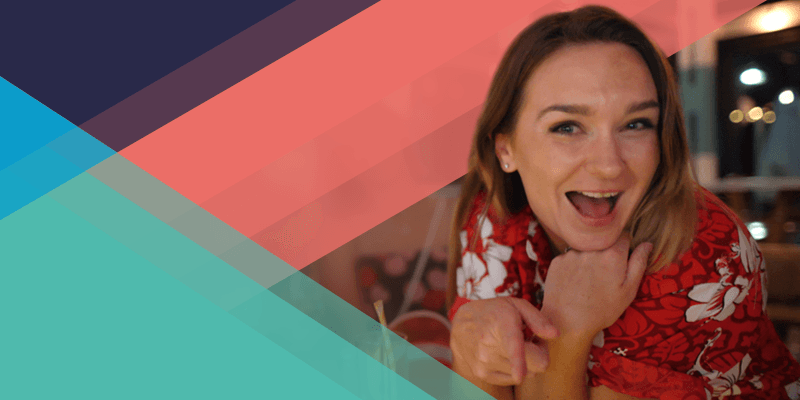 Welcome to What's Quacking! A meet-and-greet series with our awesome humans. Get to know the people at ezyVet, what makes them tick, their role and life outside of ezyVet.
Meet Amy Spyrou, Business Development, UK.
What made you want to join ezyVet?
Being from the Veterinary industry I like to know who my competition is, ezyVet are a company I came across a few times and decided to really look into them. The software was leaps and bounds above any I had seen, eliminating the need to have so many different software systems just to fulfil a practices daily task needs. I also looked on their social sites and saw how great the teams worked together and how much the company valued its employees, that made me want to join the company even more.
How would you describe your day job to a 3-year-old?

I make vets jobs easier.
In 3 years, what do you hope to have achieved at ezyVet?
I would like to grow ezyVet in the UK market, I feel there has been a great gap in the software industry in the UK and ezyVet is a great solution.
What motivates you?
Accomplishing my goals and personal/professional growth
How did you get to where you are today?
Perseverance. When I know what I want I make it my mission to get it. I look at what I want as a whole and make a plan on how I am going to achieve that. I was told by an old mentor of mine that 'If you don't make a plan then you plan to fail', this really stuck with me.
If you could do any other job for one day, what would it be?
Work in the wildlife protecting animals in danger of poaching.
If you could pick anyone, who would you pick as your mentor?

Richard Branson. One of the main things I like about Richard Branson is his passion towards his goals. No matter how many times people laughed at him or called him crazy during his mission to start virgin Atlantic he persevered and believed in his mission. From standing at the airport terminals every day with a large cardboard cut-out with hand written destinations in the 70s to now, owning some of the world's most renowned businesses, completely inspiring.
What do you like to do outside of work?

Hikes and beach walks with my dog, horse riding and I am currently training to run a charity marathon in aid of Street Vet.
Do you have any pets, what are they like?
Hugo the Shar Pei. A rescue from one of my Vet customers. When I first got him he was a scared, shy and frightened little boy. Now he is this funny, needy and gentle dog, He loves all other dogs and kids and is very gentle. Although loves to shake his dribble all over the house.
What is your favorite quote?

"The important thing is not to stop questioning. Curiosity has its own reason for existing." Albert Einstein
Do you have any advice for people thinking of applying to work for the company?

If you have great ideas, a great attitude and a will to work then you will do well.
Interested in a career with ezyVet? Explore roles here.