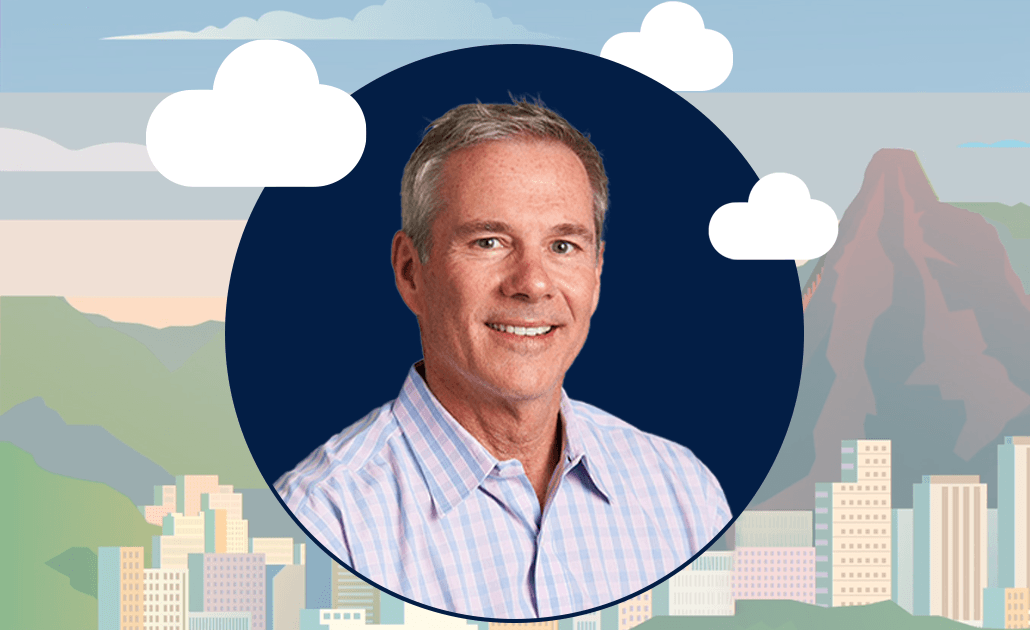 As ezyVet expands, it's become increasingly important for the company to build out its executive team beyond its New Zealand headquarters.

So, in March 2022, we were very excited to welcome Chief Operating Officer Peter Dignam to the ezyVet family. The first U.S.-based ezyVet executive, Peter sits at the helm of global operations with key responsibilities around implementation in the North American and EMEA regions.
We sat down for a chat with Peter to learn more about his background, his experience with ezyVet so far, and his vision for the future.
The journey to ezyVet
Peter's no stranger to the world of high-growth tech. He's spent much of his career working in professional services and software, drawing on his experience across sales, customer service, and implementation to lead a number of medium- and large-sized U.S.-based companies to success. In Peter's experience, the common thread that runs through all great software companies is a quality product - and that's what initially attracted him to ezyVet.
"The software matters. If the software's good and it solves real problems for our customers, then we have a really good shot at being very successful. That's the thing that caught my eye about ezyVet: it makes our customers' lives easier. It gives them the freedom to focus on the things that are important to them - like their business, their patients, and their people - not the daily management of their business."
The strength of the software, coupled with an industry that's ripe for disruption, puts ezyVet in what Peter says is "a really unique place in history." But it's not all about the software. While it might have been the product that first caught Peter's eye, it was the people behind the software that kept his attention.
"From a COO's perspective, this really is a much more people-centric job than you might think," explains Peter. "When you think of operations, you typically think about systems and tools and processes. But this job is much more about people and how we work together - both internally, on the challenges we have inside the company, as well as how we work with people outside the company, out in the marketplace, with customers and with user groups."
That's Peter's philosophy in a nutshell: it's all about the people. Establish an environment where people can thrive, give them the tools they need to excel and everything else will naturally fall into place. Of course, it goes without saying that the product needs to be good, problems need to be solved, and customers need to be delighted. But, in Peter's eyes, achieving those business goals is almost an inevitable consequence of caring for your people. Deliver on the employee experience front and fiercely support the growth and development of your people, and good things will happen.
"I do enjoy working with processes and practices and I do enjoy looking at systems and tools and ways to become more efficient. But mostly I enjoy working with the people to help them get the most out of themselves so that we can all get the most out of each other."
From breakneck growth to sustainable success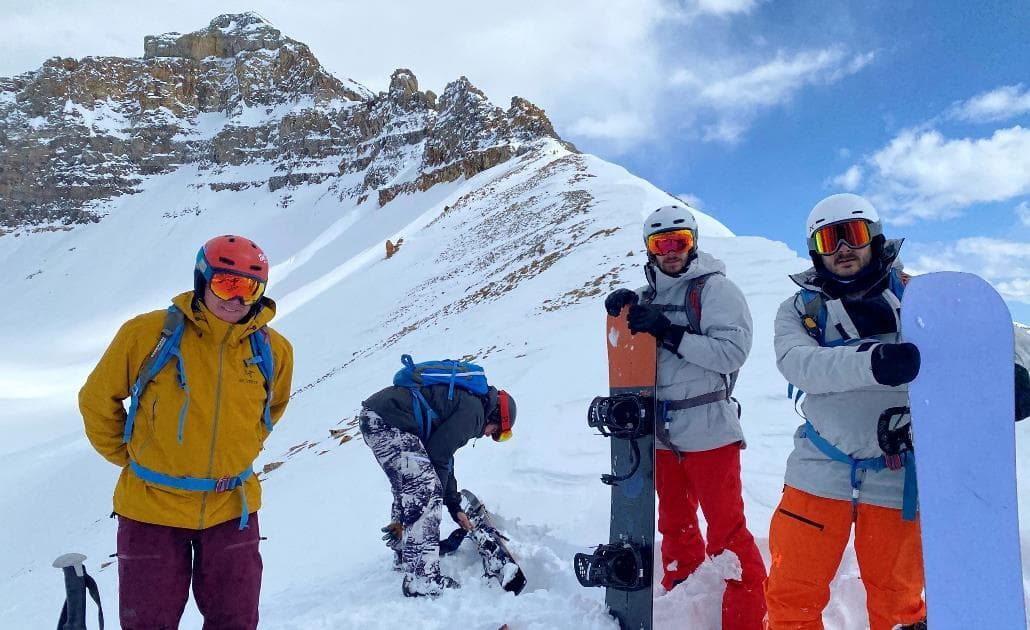 Peter's a tenacious guy. As an avid outdoorsman and former competitive triathlete with dozens of triathlons - including three Ironmans - under his belt, he's had a lot of time to meditate on the value of raw staying power.
That marathon-not-a-sprint mentality is something that will become increasingly important as ezyVet turns its focus from breakneck growth to sustainable business success. While there's significant capacity for growth in the years ahead as ezyVet looks to advance its market share and capitalize on the opportunities afforded by now being part of the IDEXX family, Peter's more focused on establishing scalable, future-proof processes.
"How do we grow this business thoughtfully? How do we go about building ezyVet in a way that is not only scalable but sustainable over the long haul? What's brought us this far has been a beautiful thing, no question about it, but I really believe that what got us here won't get us to where we're headed next."
So, where exactly are we headed? Peter envisions that a more mature ezyVet will emerge over the next few years as the company evolves into a truly professional services organization that operates at the highest level in terms of how it services its customers, differentiates itself from the competition, and builds business relationships with partners and vendors. Of course, that can only happen if everyone in the company's on the same page and pulling in the same direction, which comes back to Peter's original point: it's all about the people.
"When I think of ezyVet three years in the future, I think about our people. Are our people thriving? The young professionals who came here to build their careers with us - have they continued to do that? Have they stayed with us and grown? Are they able to do more than they thought they were originally capable of when they came here one, two, three years ago?"
These are the big telltale signs of success for Peter. With growth opportunities abound, we're excited to have Peter on board the ezyVet ship as we embark on the next phase of our journey as a company.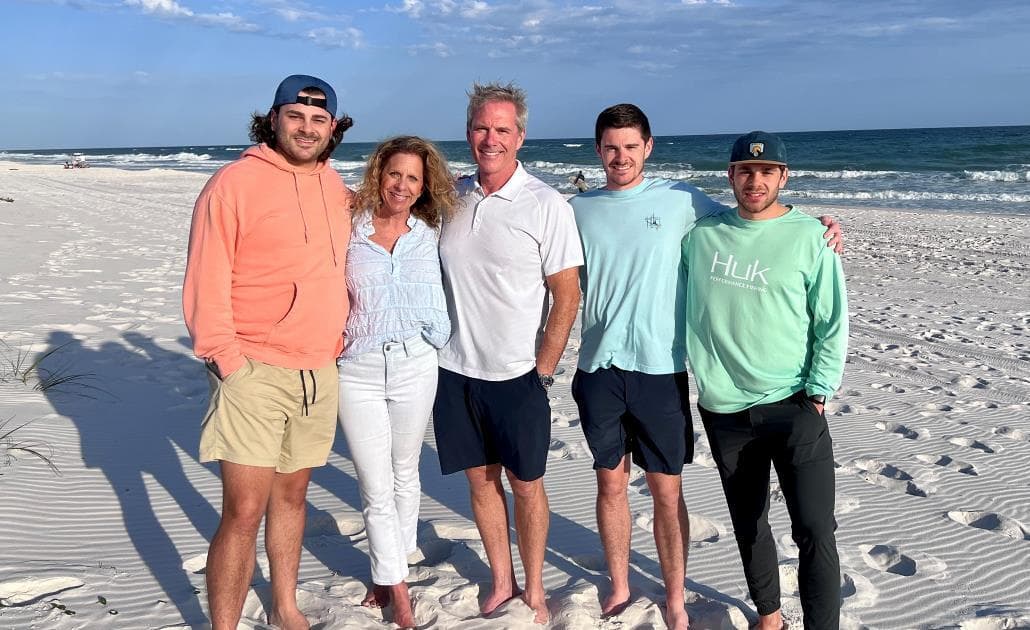 About Peter Dignam
As Chief Operations Officer, Peter provides the executive leadership for global operations at ezyVet. In addition to holding a bachelor's degree from the State University of New York, Peter is a graduate of the University of Denver, where he earned his master's degree and has completed the post-graduate, in-residence executive education program at the Tuck School of Business at Dartmouth College, in Hanover, NH. Peter lives in Dallas with his wife, Lauren, their three boys, and a Labradoodle. Outside of work, Peter's an avid mountain biker, backcountry skier, and former triathlete, and loves spending time with his family in the mountains and at the beach.
About ezyVet
ezyVet is the next generation of practice management software that improves the lives of vets, pets, and people. Designed in partnership with leading veterinarians, ezyVet is the solution of choice for more than 2,000 animal hospitals and 65,000 veterinary professionals who want to save time, grow their business, and deliver excellence in all aspects of veterinary care. ezyVet is headquartered in Auckland, New Zealand, with offices in Dallas and London. ezyVet is a proud member of the IDEXX family, a NASDAQ-listed multinational corporation and one of the world leaders in pet healthcare innovation. For more information, visit www.ezyvet.com.