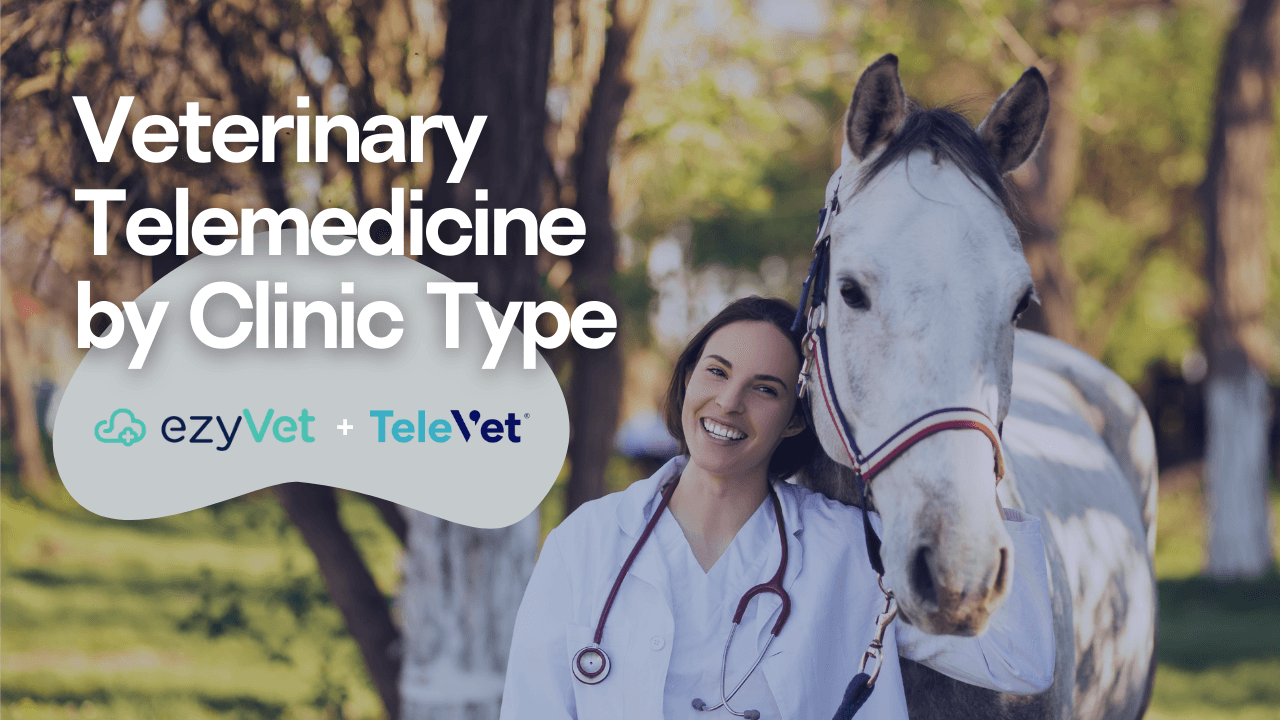 For many veterinarians across the globe, the COVID-19 pandemic afforded them the opportunity to evaluate the effectiveness of their clinical offerings for their clients and ways to monetize this service. Many clinics have wondered whether or not telemedicine could work in their clinic and meet the needs of their clientele. In order to help with that, here are some best practices and ideas for telemedicine use in different clinical settings:
General Practice Clinics
These clinics are the most common types of clinics and have been some of the earliest adopters of veterinary telemedicine technology. Offering a telemedicine service to your veterinary clientele signals that you are a modern clinic that wishes to meet the needs of convenience-conscious pet parents. Telemedicine allows you to digitally connect with pet owners conveniently from any location through your technological devices. In addition, one of the most common uses of telemedicine in a general practice setting is for the follow-up/recheck process. Veterinary telemedicine creates a tremendous amount of efficiency and convenience for the veterinary staff and pet parents inside a process that would normally seem tedious and perhaps unnecessary to some.
In addition to proving efficiency and convenience, general practices have found that veterinary telemedicine gives them the capability to generate revenue that otherwise would have gone unrealized.
Almost every veterinarian regularly provides important veterinary services for free via text, call, email, and even social media. Telemedicine allows clinics to start getting paid for all of the care that they previously gave away for free, and they quickly see just how much revenue they're able to generate in such a short time period.
Emergency Clinics
Stressful and potentially frantic medical situations are common for emergency clinics. Aiding in that stress are inefficient communication processes between the veterinary staff and the worried pet parents. This has only been exacerbated by the pandemic which has kept many pet parents from even being physically present in the facility during an emergency situation with their beloved animals.